01 December 2005

Blog Home : December 2005 : Permalink
Witangemot Roundup the Fifth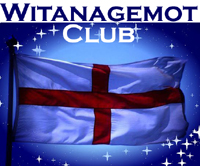 In the spirit that "volunteers are happier men than pressed ones" and seeing that I'm temporarily not up to my eyeballs in paying work I said I would be happy to do this months round up of Witangemot items so and my fellow members of the Witangemot have very graciously permitted me to do so. I have decided to break down the topics for November into a few groups. Unforunately I suspect that future Rounder Uppers will be able to use many of the same group headings for some time.
The Scotch and the West Lothian Question
Given the current ZANUlabour
Scottish Raj
, it seems likely that the Witangemot will be discussing the asymmetry of Anglo-Scotch relations for a while. One thing to be bourne in mind is that the Scotch are lacking in a sense of humour as noted in the tale of
Sir Gareth de Toque & the Scotch Parliament WebShite
which I covered
earlier this week
after seeing all the
posts
elsewhere
on the Witangemot. If you want to link to the satire then probably
my copy
is the best thing to link to since I have removed the
logo
which caused the most offense and replaced it with a different one.
In the "West Lothian Question" debate, attention is drawn, via the
England Project
and the
Cross of St George fora
, to a piece by
Simon Heffer in the Torygraph
where he tries to get the Tory position across and does what I consider to be the usual "Yankee Liberal" trick of explaining the problem well and then completely cocking up the solution. Perhaps a better discussion and possible solution is by new Witangemot member
"Tom Paine"
. Earlier the month "ought to be a Witangemot member"
Gary Monro
discussed the "DD" viewpoint and is slightly more optimistic about the Tories, unfortunately Wonko found that DD was rather less sound on the
Barnett Formula
. The
CEP also reports
some comments by
DD and DC
about our sheep-shagging neighbours to the west.
In other Scotch news it was noticed that
Scotch students are able to sponge off the state
and hence are
less in debt
that their English fellows when they start work at Burger King and that the Scotch won't be suffering so much from the
flu this winter
as the
English
.
Englishness (vs Britishness)
Another topic that is going to be a popular repeat is the England vs Britain discussion. This month we got
coverage
in
the Sun
thanks to some
astoundingly
st00pid
statements
by a
certain
Terry
White
(commented on elsewhere too) which demonstrated the utter contempt our ZANUlabour government has for about 85% of its electorate.
England, as opposed to Britain, has an unfortunate history around the world and within the British Isles and please do not say that it is all past.
It is a fact that the right and extreme right in Britain cloak themselves in the English flag, the cross of St.George and claim to be the true representatives of the English.
Wherever there is hooligan behaviour, usually linked to extreme right-wing political groups e.g. at football matches here and abroad, it is the flag of St.George that is displayed and that, I would imagine, is the reason why the MP referred to this type of 'Englishness' as a threat to democracy.
However in a bid to be slightly balanced WRT the labour party it has to be said that that response was kicked off by a rather more intelligent essay by Labour MP
Gisela Stuart
, which was mostly about our EU elites, where she said:
Yet it has only been in the last five years or so that I have heard people in my constituency telling me, "I am not British – I am English". That worries me. British identity is based on and anchored in its political and legal institutions and this enables it to take in new entrants more easily than it would be if being a member of a nation were to be defined by blood. But a democratic polity will only work if citizens' identification is with the community as a whole, or at least with the shared process, which overrides their loyalty to a segment.
That comment also sparked a debate in the
Birmingham
Post
, including a clarification by
Mrs Stuart
, all of which was reported at
the CEP
and
the England Project
and was far better than the usual discussion. Moving a tad further north we had the new
Archbishop of York
,
Dr John Sentamu
, making some sound comments about
the English
. It ought to be a cause for concern that the only public figures who seem to be able to make intelligent comments and get quoted in the "Establishment Media" seem to be immigrants (from Germany and Uganda respectively and note that intelligent need not imply agreement).
The Flag
Going back down to the pits of EUrocratic jobsworthness we have
Wear Valley District Council
desperately trying to fly the EU rag instead of the Cross of St George. If that weren't enough it seems that the EU
wants to replace
the
red ensign
with the same
blue rag
despite a certain amount of questionable legality. The only other slightly good news is that the Eurocrats would still see a lot of red when they head down to the Riviera for their "Vaccances" because most of the yachts docked in Cannes, Antibes, St Tropez etc. are flagged in other parts of the commonwealth such as Bemuda or the Cayman Islands where they still have a nice red flag (must take a picture next time I visit Antibes port).
Cars, Parking Tickets, the Law etc.
Another long running battle with jobsworths and other officious pin-heads is to do with the right to park one's car without being given a massive ticket. Now clearly there are frequently two sides to the argument and the English blogosphere has both with Bill Stickers representing the forces of law'n'order
against the scofflaws
and
Neil Herron and co
fighting the good fight to stop us having our constitutional rights taken away. In late breaking news (via
Samizdata
) it seems that the DVLA has a charming habit of selling vehicle registration data to
anyone who wants it
without doing any check to see whether the purpose is illegal
, immoral, fattening or a cause of cancer in rats
.
But the DVLA wouldn't deal with such people, would it? Yep. It does. It has been forced to hand over its list of the 157 companies registered to buy personal information about drivers — the list includes bailiffs, debt collection agencies and financial services companies. DVLA bleats that it is obliged — under an undebated Statutory Instrument of 2002 — to sell the information to anyone with "reasonable cause". Well, almost anyone can claim that a car might park in their space. Thus a credit company, which bombards us all with mailshots offering loans, is on the list because it's got a company car park. Nor does DVLA check that it is not selling the list to people with criminal records: it deals with Aquarius Security — clampers whose management were found guilty of blackmail at Bristol Crown Court and given prison sentences. One of them was already on an ASBO after being accused of driving his truck into a 60-year-old man, breaking his knee. They clamped one young woman's car in the middle of a three-point turn. But the DVLA saw nothing wrong in selling that company addresses for £2.50 each so that they could find other citizens to harass.
Other people who can get your address just by noting down your registration number include a car park management company, which without issuing tickets or reproofs sends bills for £170 to people it has secretly photographed overstaying the free limit in supermarket car parks, and another which notoriously forced an Olympic athlete to pay £335 to retrieve a clamped car in Swindon.
Also, on the subject of the law, there has been a lot of evidence recently of moonbattiness spreading amongst the various chief constables etc. of England who have
become deeply political
. One wonders whether this is because they are engaged in a game of musical chairs to see who will win in the amalgamation wars but it probably isn't as this
powerpoint slide shown at The Policeman's Blog
shows that the tendency is deeply embedded.
Blues&Twos
reports that
Sir Ian Blair
is
on a plane of his own
(and lacking a pilot) but we also have
Mancunians trying to ban toy guns
and
Avon & Somerset police
trying to
recruit more minorities
in an area where 99% of the population is pasty white.
English Civic Society
The last link above also refers to an
article in the Torygraph
about young muggers being given a slap on the wrist and told nto to do it again unless they hurt anyone. Now
I wrote about this as well
and, no doubt because of my public school background (shared with
other prominent bloggers
), suggested that 6 of the best would be the most suitable punishment. That post of mine also linked to a Sunday Times article (found via
Melanie Phillips
) which makes depressing reading as does this one from
Harry's Place
. In the same basic area comes mention of the
gianormous Mosque
proposed for the 2012 olympics. Finally there is the
Norfolk judge's
view of
St George
as being less important that St Patrick
Memorials
November is the month when we remember our war dead, and both
I
and
an Englishman's Castle
posted suitable
Kipling poetry
and
Albion's Alchemist
had a great picture .But lest we slide into melancholy and depression I'm ending this round up with
Alfred the OK's memories
of November 5th long ago.
Thats it for this month. You can recommend posts for next month if you join the
Witangemot Yahoo group
and possibly by
submission
to the
Witangemot blog carnival
entry (although it seems that
Gareth created another
one earlier that is doing a fine imperssion of a Norwegian Blue Parrot so some amalgamation may need to occur).
PS also linked at the
TTLB über carnival
Permalink
01 December 2005

Blog Home : December 2005 : Permalink
Diebold eVote Update
Over two years ago I wrote about Diebold's curiously opaque voting machines and how they seemed designed for
easy h4x0r access
. The
Register
and
Pyjamas Media
now have updates and Diebold is looking like a loser and one who, IMO, deserves all the criticism it gets.
One such test on a Diebold system _ Diebold machines were blamed for voting disruptions in a 2004 California primary _ is expected to happen in the next few weeks.
The state has been negotiating details with Finnish security expert Harri Hursti, who uncovered severe flaws in a Diebold system used in Leon County, Fla. (He demonstrated how vote results could be changed, then made screens flash "Are we having fun yet?")
Similarly, elections officials in Franklin County, Ohio _ where older voting machines gave President Bush 3,893 extra votes in a preliminary count in 2004 _ recently asked a group of computer experts to test newly purchased touch-screen voting machines from Election Systems & Software Inc.
As the register says its excuse in N Carolina looks remarkably bogus
The company's explanation is that their machines contain Microsoft software, which they have no right to make available to state election officials. This seems disingenuous, as it is hard to imagine Microsoft suing Diebold for complying with the law. It would hardly be Diebold's fault if it released MS code to a lawful authority on demand; that issue would be something for MS and North Carolina to work out.
One far-fetched explanation would be that MS has licensed its software to Diebold with a provision that the company withdraw from jurisdictions where the law requires the release of its source code. It's possible, but there's no reason to believe it.
A considerably more plausible explanation is that Diebold is using this non-problem as an excuse to keep its bugware from the prying eyes of government regulators. And the most likely reason for that is that they've got a lot of blunders to hide. If North Carolina were to reject the machines on the basis of their software, other states would undoubtedly become suspicious, and begin doing their own investigations. So in that case, withdrawing from the market is the smartest move the company can make.
As Instapundit pointed out ages ago there is a
simple solution
.
Permalink
01 December 2005

Blog Home : December 2005 : Permalink
Its an Insult to my Ancestors
Somewhere in the family tree I have Anglo Saxon and Viking ancestors. I can't necessarily prove it without some sort of DNA test but I'm prepared to bet large sums of money that I have both there simply because of where I know some of my ancestors originate (East Anglia). As a result I'm insulted and were I a member of anything other than the White Anglo-Saxon community I'm sure I could get acres of media coverage and probably $quillion$ in compen$ation if I complained of racism.
My first target is
this short cartoon
by the perfidious French, which is a crude insult to my Viking ancestors and I demand an apology (what do you mean I laughed continuously? I deny that completely it is a serious insult!!!).
Slightly more seriously I am also forced to complain about "Beowulf - the Movie". According to
this dedicated blog
Hollywood is completely wrecking some rather key elements of the story due to some rather
odd casting decisions
.
Beowolf in case you were not aware is a tale set in Denmark (or possibly Sweden) in approximately AD600 and the Old/Middle English tale dating from c1000AD is generally acknowledged as a
key piece of English Literature
. Furthermore Beowulf is identified in the tale as the nephew of a historically attested Germanic king which is what helps us place the date that the tale originated and the result is that the tale helps us understand the politics and everyday life of that time in an area whence various waves of settlers and raiders came to East Anglia. One thing to recall about the entire area is that it is not Africa, nor is it a place where Africans were known. You may be saying "Duh" at this point but it key to recall that although by AD600 N Germany and Scandinavia had provided Franks, Goths etc. to sack the Western Roman Empire there is no evidence that they sailed across to Africa and cetainly no evidence that they visited or traded even indirectly with Sub-Saharan Africa where you find black people. This is important to bear in mind when you look at the cast and see that Beowulf, Ecglac and Dakarai appear to be of African ancestry.
Given that the film is called "Beowulf: Prince of the Geats" it is clearly intended to be a retelling of the original tale. It would therefore seem appropriate if the Geats were white. In fact I'd hope to see a boatload of large blond types but I understand that Hollywood can't always produce the ideal actors so I'd not be too surprised to see a few more mediterranean complexions in some roles. What I do not for the life of me understand is how it is possible to claim that Beowulf should be played by a black. It would be like say, casting Keanu Reeeves as
Frederick Douglass
. If Holywood can be so sensitive to ethnic sensibilities that they change
Islamic terrorists to neo-Nazis
then shouldn't they be a triffle sensitive about the sensitivities of us poor Vikings and Anglo-Saxons?
(Beowulf also commented on by
Kev
)
Permalink
02 December 2005

Blog Home : December 2005 : Permalink
Friday Olive Tree Blogging
Its that time of the week again. This is practically the last olive remaining on the trees this year.
As always click on the image to enlarge and don't forget to look at
last week's image
.
Permalink
02 December 2005

Blog Home : December 2005 : Permalink
We Should be Proud to Burn the EU Flag
As mentioned in my Witangemot round up
yesterday
, the
Wear Valley District Council
prefer to fly the blug rag of the EU to the Cross of St George. It seems that the
local snoozepaper
has a
columnist
who has decided to defend their choice. Her article is so weak that it really seems like bullying to give it right good fisking it deserves. However I feel bullying or not I feel that is is in the interests of the larger society for one poor columnist to have her work shredded so I shall begin
We should be proud to fly the EU flag
by Helen Cannam
SO the European Union is a "political project"? At least, that's the view of the people who oppose Wear Valley District Council's right to fly the EU flag outside the Civic Centre in Crook.
You'll have to excuse the cheap point, but somehow a local authority having an office in a place called Crook seems somewhat appropriate. Perhaps they could twin themselves with Corrèze, the home of l'Escroc... But moving on to matters of more substance, why the scare quotes around political project?

Well, yes, it probably is. In the same sort of way as the union of Scotland, Wales, England and Northern Ireland is a "political project", if a rather older one.

They were both set up as a means of pooling the interests of a collection of disparate nations which (in spite of mutual suspicion and many causes of disagreement) yet had many things in common. They both involve sharing sovereignty in the interests of a greater good. They are both ways of giving a stronger voice to smaller nations than any of them would have on their own. And we are after all (like it or not) an integral part of both projects. Shouldn't we then be doing our best to make a success of them?

The union of Scotland, Wales etc. involved rather more than simple politics. In the case of both Ireland and Wales the union was established by means of an invading army. In the case of Scotland it involved England agreeing to bail out a bankrupt nation who shared the same head of state. Arguably that was a political project but the relations between England & Wales on the one hand and Scotland on the other between 1645 and 1745 or there abouts involved a lot of invasions, putting down of rebellions etc. etc. culminating in Culloden. You might stretch a point and call it a sharing of sovereignty but it was not a way to give a voice to weaker nations it was a way for a stronger nation (England) to impose its will on the others. It may well be true that England benefitted from its conquest of the rest and certainly the British Empire that sprang from the union featured numerous Scots, Welsh and Irish but up until the advent of the Blair government in the 1990s neither Scotland nor Wales could claim much independance or influence within the UK.

There's a lot wrong with the way the EU's run. Even the most passionate European would have to admit that. But in my view that's a reason for reforming it and making it work better, rather than turning up our noses and saying we'll have nothing to do with it.
And this has precisely what to do with the flying of the EU flag? The UK (and hence England and hence perforce Wear Valley District Council) are members of the UN, NATO and half a dozen other international organizations so should WVDC also fly the NATO, UN etc. flags as well? Some of them are run better than the EU (e.g. NATO) others are run worse (e.g. the UN), I could draw a lesson from which are well run and which aren't but that is a rant for another day. Suffice it to say that their administration is not a factor in the reason why WVDC chooses not to fly their flags.

Many years ago we spent a family holiday in a cottage in a village in Alsace in north-east France. The lady who owned the house had lived in that pretty village all her life. When she was born, it was in France. In her girlhood, it was annexed by Germany. Suddenly, they were all made to speak German, to behave as if they'd never been French. Then the war ended and the village became French again.
That lady was the most passionate pro-European I've ever come across. She'd had more than enough of war, of disputes about what land belonged to whom. She just wanted to be allowed to live her life in peace. It was there, in that region of ever-changing borders, that the whole European project made real sense.

It is unclear to me why decisions about a border between France and Germany should have any bearing on the welfare on the rest of us. Furthermore the fact that there has been no war between the two for the last 60 years and that during most of that time the EU has been either non-existent or a predecessor body like the EEC indicates that the "European project" does not in fact require us all to fly a flag. It is in fact a little hard to understand what advantages the EU (which needs reform and to be made to work better) has presented in terms of the prevention of Franco-Prussian War IV that a free trade area or UN peacekeepers might not have done. Although I guess there might be more corruption and more abuse of women and children with the UN approach.

We've lately been remembering the dead of two World Wars. We think of the waste of young lives, the terrible suffering, the cruel things that were done, in the names of other nations and (sometimes) of our own.
And most of these things happened in the heart of Europe between the nations of Europe.
Assuming you define Russia as Europe, ignore all the deaths in China, Indochina etc etc that is possibly true. But it is a bit of a stretch and includes fighting in countries which are not even to this day part of the EU. The EU, madam, is not in fact Europe and Europe is not a place which has a flag. It is true that many European nations wish to be part of the EU but by no means all do. Norway, for example, which was invaded by Germany in 1940 is not a member of the EU and shows no desire what so ever to become a member of it.

No European Project is going to wipe out all our differences. The French will always be French, the Germans, German. We will always be British; just as within the United Kingdom the Scots will always be Scottish, the Welsh, Welsh - and the people of the North-East, North-Easterners, shouting loudly for their region.

Didn't we forget a little layer of nationality between Britain and the North East? It's called ENGLAND and I reckon that if you did a survey of people in your neck of the woods you would find them describing themselves as English not North Easteners. They might call themselves Geordies or Northumbrians or something but that is not apparently one of the options on offer according to Ms Cannam.

But surely it's better that our representatives should sit round a table, however tediously, however unproductively, and try to solve our problems by talking, rather than shouting from the sidelines with a stockpile of weapons at their elbows? Surely in these days of a global economy, global terrorism, global warming, it's a good thing that we work together to give a stronger voice to our nations than we would ever have working alone?
Well if talking solves the problem that is good, but lets go back to the most recent Franco-Prussian war and see how "jaw jaw" did then. In the build up to it we had things like the "Munich Agreement" for "peace in our time", said peace utterly failing to stop a rather unpleasant dictator. In fact I have to say that the number of dictators who have been toppled by means of people sitting around a table is approximately zero. The number of terror campaigns that have been stopped by sitting around a table is also nearly zero - the Northern Irish "troubles" being the sole example I can think of and that not being stopped exclusively by the filling of bums on seats around a table. Furthermore the EU's "stronger voice" utterly failed to stop the dissolution of Yugoslavia and doesn't seem to be doing much to stop Iran developing nuclear weapons either.

So I like to see the EU flag flying from our flagpoles. It speaks to me of friendship, or working together, of trying to make a better world. We're nowhere near achieving it yet. But it's a hope worth striving for.

It may speak to you of motherhood and apple pie too for all I care. So what? The argument for flying the UN flag or the NATO flag would be identical. As it happens the EU, in addition to speaking "of friendship, or working together, of trying to make a better world", could also be said to speak of corruption, incompetence, bureaucratic micromanagement and so on. On the other hand given those latter feeling perhaps flying that flag in a place called Crook would be remarkably appropriate.

Permalink
03 December 2005

Blog Home : December 2005 : Permalink
Perhaps They Should Be Killed
The four recently kidnapped peace activists in Iraq from Christian Peacemaker Teams have received the support of the Grauniad reading chattering classes and their like across the Atlantic. According to
Harry's Place
a letter has been written and
published in the G
signed by a whole list of anti-war
idiots
worthies. Now, while I personally disagreed with the stated aims and beliefs of the kidnapped four, I have considerable respect for them because, unlike most of the rest of the antiwar crowd, they did at least show the courage of their convictions and go to Iraq to protest and witness. Moreover I have never wished upon them anything more that the hope that they are freed and, perhaps wistfully, that they realize the error of there ways. Indeed, were it just them, I still would.
However now that they have gathered the support of these self-righteous twits I wonder whether their witness would not be better served by being brutally executed on video. Not because I wish them to die, but because I would hope that it might illustrate clearly to their supporters that the Iraqi "insurgents" are in fact far far worse than the evil minions of Bushitler. Recall that these supporters are the sorts of people who seem entirely happy with the concept that Americans or Iraqis die so long as the blame for their death can be put on Bush and his poodle Blair. I have no doubt that if the CPT folks are killed the more rabid will blame it on Bush anyway but it seems possible that some reflexive anti-Americans might begin to see the error that their unthinking prejudice has led them into.
Permalink
03 December 2005

Blog Home : December 2005 : Permalink
Gisela Stuart Rebuked by EUroparasite

Gisela Stuart received plenty of flak for her English vs British remark in her
openDemocracy article
, but as I noted in
my commentary
on it, it was mainly about the failures of the EU as a democratically representaive body and its crticism of the EU-tranzi brigade was far more important that the passing English vs British comment. Not at all to my surprise it seems that the EUroparasites have decided to
respond
in a piece
written by a John Palmer who is apparently political director of the
European Policy Centre
in Brussels.The response is illuminating in much the same way that shining a searchlight on a rat infested rubbish tip is illuminating. It makes an interesting comparative reading to the
Helen Cannam
piece
I fisked yesterday
and is also worth fisking in its entirity but first I shall point out that Vaclav Klaus (via
EU Serf
) succinctly demolishes his entire argument in a couple of sentences:
Europeanism is based on two assumptions:




Nation states are a left over from the past, they have no future.
The individual cannot be responsible for his own actions, he must be controlled from the centre.

Nearly all European Leaders, whether left or right have accepted this argument.
and
The idea that opposition to the EU can only be from Nationalism is a cheap argument. It reminds me of Soviet era politicians who always tried to claim there was no alternative. The real alternative is friendly cooperation between states.
Anyway to get on with the job of pointing out paragraph by paragraph where Mr Palmer is wrong
The level of public debate in Britain about the future of European integration, since the rejection of the European Union constitutional treaty in France and the Netherlands, has been abysmal. The main political parties ignore the issues raised by the de facto suspension of a treaty which all EU governments held to be essential for the governance of an ever-expanding European Union. Even "pro-European" politicians make no serious attempt to argue the case for strengthening the efficiency and the democratic accountability of the EU and its institutions – even as they prepare to negotiate the accession of more new member-states.
It is worth pointing out that the level of public debate in one of the nations which rejected said treaty (France) has been non-existent. The position of France subsequently can be summed up by Vile Pin & l'Escroc's statements that "CAP reform will only occur over their dead bodies" (whicn increases my desire for CAP reform dramatically :) ) and any debate has been effectively about whether Polish plumbers can be kicked out or not.
Gisela Stuart, the Labour member of parliament is to be congratulated, therefore, for engaging at a serious level – in her openDemocracy article "The body of democracy" – with the arguments about whether it is possible to build a serious transnational European democracy. As a former participant in the Convention on the Future of Europe she saw at close hand a fascinating attempt to create at least a building-block of a future European demos which engaged both European and national parliamentarians as well as EU governments and the European Commission in an extended debate about democracy and EU governance.

Omitted is the question of why we should have a "serious transnational European democracy". Mr Palmer seems to think that the benefits of this are self evident but I would think that it might be worth trotting out the Helen Cannam arguments about prvention of war even though they are readily debunked. Perhaps he is hoping we won't notice it if he doesn't call attention to it.

As a close observer of that process over many months I was struck by the extent to which national parliamentarians (from all the EU's then fifteen member-states) developed a fuller and richer understanding of the need to strengthen European democracy at the supranational as well as the national level. Gisela's own evolution has proved very different. The experience seems to have led her to conclude that any attempt to build a European Union democracy is misguided and doomed to failure. She cites with enthusiasm the conservative philosopher Roger Scruton who believes that the "nation"-state alone is capable of generating that sense of community without which no democratic polity can be built.
If the EU is not intended to morph into a genuine nation itself then it's proponants do a bad job of disguising that fact. Constitutions, flags, defence forces, not to mention common passports, driving licenses etc. make the EU look more and more like a nation than a federation of independant states. Indeed the fact the EU law is generally held to supercede national law looks remarkably similar to the way the federal US law supercedes state law in most cases.

This is an ominous conclusion, not just because European Union member-states have already agreed to pool sovereignty and take collective decisions in very important areas of policy (in some of them by forms of majority-vote decision). It also has implications for the future of the global system of governance.
The fact that the EU member states have agreed to pool sovereignty is precisely the reason that we are having this debate. The EU is taking on many of the trappings of a nation (see above) without this being approved by the inhabitants of its nations. The Dutch and French referenda showed clearly that the population is far from convinced that they will benefit in any way from this pooling of sovereignty. Surely a democratic body that its people disagree with should disband itself?

Are we really saying that it is inherently utopian to work to some appropriate form of supranational democratic accountability for the emerging global decision-making bodies? Do we, for example, really see a longer-term future for a strengthened United Nations without at least the foundations for a future global democratic assembly? We are – rightly – adding to the number of global governance institutions in an effort to manage globalisation. We may add more in future. Can this really be done while responsibility for democratic accountability rests with purely national parliaments?
Surely the real question is whether the world wants supranational global decision-making bodies at all, not how responsive they should be to individuals. To be honest many of them seem to turn into giant sinks of bureaucratic unaccountability and corruption, which seem to try and spread their reach further and further without consideration of whether they are wanted or not. Why, other than to provide jobs for the boys, should we be increasing the number of global governance institutions? Globalization could be managed, it seems to me, with at most the WTO, the BIS and perhaps the world bank. Most transnational bodies seem to be designed more to impede progress by means of bureaucratic red tape than anything else.

Gisela Stuart and those (on the left as well as the right) who think like her are investing a great deal indeed on their single wager for democracy – the "nation"-state. At this point readers will notice that by insisting on inverted commas around the word nation that I have some difficulty with this language. In truth Gisela Stuart also has her concerns, for she admits that she is worried by the number of United Kingdom citizens she meets who prefer to describe themselves as "English" rather than "British". Could that have something to do with the fact that "nation" is not an unchanging phenomenon but something which is being constantly revised through history? Certainly the rise of an English national consciousness must have something to do with the increasingly self-confident assertion of their distinct national identity by our Scots and Welsh fellow-UK citizens.
Gisela et al are not investing a lot in something that is a high risk investment. The "nation"-state is the only successful body in the world today when it comes to democracy and for that matter for governance by non-democratic forms too. There is variety between nations; in addition to the democracy/tyranny divide, some nation-states are federal in various forms while others are effectively unitary nations, but entities that are not "nation"-states seem to be rather thin on the ground and to fail comparitively quickly. Perhaps the only non-nation state to exist today is the People's Republic of China but that is busy trying to turn itself into a genuine nation state and not an empire. It is true that the nation is not an unchanging thing but other than the USA 200 years ago the trend amongst nations seems to be to split rather than join - witness precisely the "English" vs "British" question. The fact that the EU seems to be alone in attempting to reverse this process seems to indicate its chances of success as a potential single entity.

In Europe today people feel themselves to possess multiple identities: local / regional / national / Europe, depending on the circumstances where the question of identity is posed. Only the other day (in London) I heard one person introduce himself to another by saying: "I am a Basque, a European and I hold a Spanish passport." To which his new acquaintance replied: "Well, I am Welsh, a European and I hold a British passport."
Odd circles you move in Mr Palmer. I rarely hear people introduce themselves while mentioning their passport and I don't think I've ever met anyone who said unprompted that they were "European".

Power and weakness
No one would deny that the cultural and public-awareness foundations for democratic politics at the European Union level are very fragile. On the other hand the scale of population movement for settlement between EU member-states is enormous and is steadily growing (I am told there are half a dozen Anglophone mayors of French communes).

One of the main streets in Nice is called the "Promenade des Anglais". Both Nice and nearby Menton have Russian Orthodox graves and churches. Cannes was chiefly developed by a Lord Brougham. All of these developments date from the 1800s. The "grand tour" is even older. The difference is that today more of us have the disposable income and the transportation to do the same.

Gisela Stuart is right to be worried about the weakness of democratic legitimacy at the European level. But is the picture so much better at national level – given falling voter turnout and rapidly declining party membership across the board? In all European countries, voters perceive parties to be capable of offering an ever more restricted political choice. Globalisation is indeed shrinking the space for national politics to offer real alternatives as it forces parties into an ever smaller and more overcrowded ideological telephone-box.

What forces parties into "an ever smaller and more overcrowded ideological telephone-box" is the fact that the more wacko policies have been tried and have generally failed. When you add the fact that the current political elites do their best to demonize those who propose alternative solutions - witness the reactions to the Vlams Blok and to Jor Haidar - it should not be a great surprise that politicians seem to be remarkably similar.

The low level of voter turnout in European parliament elections cannot be written off simply as a function of a low level of collective political awareness. It has much more to do with the fact that voters have come to realise that European parliament elections are simply not about enough. As Gisela Stuart points out, European votes – unlike other elections – do not elect an executive or government. In reality successive European parliament elections have been tired, low-key affairs where national parties have tried to fight over the warmed up leftovers from domestic elections (do I like or dislike the national government holding office at any given moment in my member-state?)
I fear Mr Palmer is getting the cart before the horse. The reason why we don't throng the poling booths for MEPs is because we can tell they are a waste of time, space and money. The fact that most of them seem to be total non-entities or national politicans who have fallen out of favour is surely an indication that the political elites also see Europe as less importsnt that national politics. Maybe Mr Palmer should consider that the fact that rulers and ruled unanimously treat the European Parliament as a sideshow might be a symptom of a lack of belief in the Euronation platitudes he and his transnational buddies are trying to peddle.

This is not what European elections should be about. They should be about the strategic choices about the future direction of the Union and its policies. Ironically, at the level of twenty-five EU member-states the potential space to explore alternatives is far greater than at the national level of even the larger individual countries.

To the extent that parties such as UKIP or the Vlaams Blok prosper in these elections I think that the European elections are about strategic choices. The problem for Mr Palmer is that the strategic choice preferred by the voters appears to be to move away from his supranational Euronation

This weakness was understood by the convention and – in a diluted form – provision was made to encourage the development of genuinely European political parties which would (in effect) be able in future to propose their candidates for the post of European Commission president in future. This would offer – for the first time – a way for voters to shape the political leadership of the EU executive (by electing the president of the commission.) I wish they had gone one step further and said that the proposed future president of the European Council should also be directly elected.
It may be that – with or without the proposed constitutional treaty – something like this will anyway come to pass when the next European parliament elections are held in 2009. Events are forcing the embryonic European parties to define themselves and their programmes ever more clearly. The appointment of the commission led by José Manuel Barroso has resulted in a clearly right-wing dominated executive and this is pushing the social democrats and other parties on the left to take their stand as the "opposition."
The opposition of the left to Barroso and co is not as obvious as the opposition of the Eurosceptics who mostly seem to be on the "right" and who are frequently maligned as fascist.

The pretence that the commission is somehow "above politics" is being abandoned. This trend is revealed in a recent study from the London School of Economics which shows that voting divisions in the European parliament have become less and less defined by national differences and more and more by cross border party-political differences.
I was unaware that the comission had ever been "above politics".

Constitution and identity
Gisela Stuart may want to defend "neo-liberal economics" as an essential concomitant of her commitment to democracy, but in the argument over the future of the European economic and social model those demanding stronger, more integrated and more democratic Europe will be on both sides of that debate. She is right, however, to imply there is something unhealthy about the European parliament having a big role in decisions about how EU money is spent but no power to raise taxes. It would be far more transparent if EU revenue was raised not by the present, Byzantine system of national "contributions" but by a hypothecated tax which should be subject to open European parliamentary scrutiny and decision.
So, having stated earlier that nations are passé, Mr Palmer seems to now be doing his best to create a new nation by the back door. Mr Palmer seems to have missed something though. Given that I think it is 66% of the EU budget is spent on the CAP and that this money is effectively agreed on at intergovernmental meetings the idea that the European parliament has a big role in the spending of the budget is at odds with reality. If the European parliament were to somehow reject the current budgetary agreements and (say) refuse to disburse any CAP money until member nations had provided an audited accounting of the money disbursed over the last ten years then I would believe that the parliament had a big role in spending. Since the idea that MEPs would dare to tinker with the budget as agreed by Messrs Blair Chirac and co in their intergovernmental negotiation is laughable the entire thesis proposed is a joke. However I'm not against the idea of an EU tax, I think that the introduction of such a tax, assuming it were to be paid by the majority of EU citizens, would help raise demands to rid ourselves of this bureuacratic nonsense. Imagine a pan-European party running on a plank of cutting said hypothecated tax and cutting the Brussels Eurocracy commensurately.

What is worrying is that Gisela Stuart seems to think that the essential burden of ensuring that European governance should fall to national parliaments. It is vital that national parliaments make a much better fist of holding their own governments to account in the wider EU decision-making process. But the same member-state governments want many key decisions to be taken at EU level. Indeed Tony Blair and others are even now talking about the EU taking some further – largely undefined – responsibilities in the field of justice, security, energy and the creation of EU wide centres of higher-educational "excellence." How much further does this process have to go before Gisela and others recognise that we refuse to demand a serious element of supranational democracy at our own peril?
No what is worrying is that Mr Palmer sees no alternative to a (supra)national EU. Politicans may try to propose additional EU competencies but I don't see a commensurate demand from voters. The problem is that no ever seems to propose less Eurocracy - or if they do they seem to get shouted down by the pigs desperate to keep their trough filled.

In the conclusion of her openDemocracy essay, Gisela Stuart says that the key question is who "we" are in the European Union. It is a mistake to imagine that until the peoples of Europe have a fully developed sense of their collective identity that we cannot build a democratic polity. As the architects of the American constitution recognised, a collective American identity did not create the constitution, rather the constitution generated a collective American identity. It will take time in Europe as well – but maybe much less: since we are not seeking to create a national identity, but a legitimate European democratic identity alongside all those other identities which define us in the modern world.
I think that drawing parallels between the nascent United States of 225 years ago and the EU nations today is rather a stretch. The American states had a clear external enemy (England and to a lesser extent other European powers), a clear benefit to stick together, a shared heritage (English) and their populations were miniscule. The total population of the USA in the first census of 1790 was estimated at under 4 million people (for comparison the population of England and Wales alone in 1801 was nearly nime million). Twentieth century attempts by the Soviets and by the Arabs to instill some sort of larger identity on their populations failed miserably. It is unclear to me why Mr Palmer thinks that the diverse nations of Europe, which mostly have centuries of history as separate nations, should somehow find a common European identity thanks to some hypothetical constitution. And given that the consitutution we were supposed to sign up to ended up having a table of contents half the length of the entire US constitution, it seems rather unlikely that it will inspire Europeans to anything other than a collective desire to somnolence amongst all who read it.

Permalink
04 December 2005

Blog Home : December 2005 : Permalink
Logic for Journalists and Politicians

(Actually I guess this applies to bloggers and everyone else too who either played truant or slumbered through maths classes).
A statement such as
does not mean that
"All flag lovers are racists"
The
Friday Project
(and
ZANU Labour
) should pay attention. The reason for this is quite simply that there is no stated one to one correlation between "flag lovers" and "racists" in the first sentence and thus there remains the possibility of flag lovers who are not racist. Hence the second statement is not something that can be derived from the first. An initial statement such as
"Only racists love flags"
on the other hand would logically lead to the second statement because it denies the possibility that non-racists can love flags.
[Note that we are dealing with logic and sentence analysis here not facts - in the real world it is also entirely possible that there are racists who are not flag-lovers etc. etc. but that is irrelevant to this logical analysis]
Now that we have dealt with the simple case lets try something mroe complicated by seeing what conclusions we can draw from two statements:
Terry White makes sweeping generalizations
Sweeping generalizations are made by clueless idiots
Can we derive from these two statements the conclusion that
Terry White is a clueless idiot
Unfortunately not. The second sentence may be rewritten as
Clueless idiots make sweeping generalizations

And thus it should be fairly clear that the only way to combine the two sentences is
Both Terry White and clueless idiots make sweeping generalizations

If however sentence two were
Sweeping generalizations are only made by clueless idiots
Then because that would be rewritten as
Only clueless idiots make sweeping generalizations
We could state that since Terry White makes sweeping generalizations he is therefore a member of the group of clueless idiots and therefore that
Terry White is a clueless idiot
Here endeth the lesson (But do read
this
and
this
for more background)
Permalink
04 December 2005

Blog Home : December 2005 : Permalink
The Wrong Sort of Yoghurt
One of those "did I really read this right" stories that you see floating around the web. This one comes from fellow
Witangemot
member "
Shooting Parrots
" who read this in the Wapping Liar:
A woman faces a fine of £20,000 after coating her Grade II listed house with organic yoghurt on the orders of the local planning authority

Julie Waters, 41, stripped ivy from the house at Downton, Wiltshire, because it had damaged the pointing and was causing damp problems. She followed the local authority's advice and had the building repointed with traditional lime mortar.
Shortly afterwards she received an enforcement notice that the work had been carried out without listed building consent. She was instructed to treat the new mortar to make it look weathered and was given the choice of soot, horse manure or plain — not fruit — yoghurt.
Glad to see that the jobsworths down in Wiltshire have lots to do. It gets worse though:
Mrs Waters says she bought ten one-litre pots and paid her window cleaner to apply it to the house. But instead of encouraging lichen growth, it flaked off within days. She has now been summoned to appear before Salisbury magistrates on December 16 for "failing to comply" with an enforcement notice.
So given a choice of soot (tricky to get hold of in quantity I imagine), shit (a trifle smelly?) or yoghurt (readily available from all good supermarkets) she chose option C. Obviously she should have used the Bifidus Bulgarian culture yoghurt...
Further random blog wandering leads me to
this:
Background- the new king recently renamed most of the Amman streets. Most streets now have a commonly used name, an old official name, and a new official name.

The main street has traffic circles, in Arabic "doowar". One says a thing is at "the first circle" (doowar al-awal), "the fifth circle", etc.

The target hotels were near the third circle.

The joke is that the third circle will be renamed...

" doowar al-Kaboom ".
Good to see that the British seem to have left the blitz sense of humour behind with all those Lawrence of Arabia momentoes.
Permalink
05 December 2005

Blog Home : December 2005 : Permalink
YANEBMSM
(Yet Another Example of Biased Main Stream Media)
Our pals at Al-Reuters
report that
:
BAGHDAD (Reuters) - A French water treatment engineer was seized from his home in Baghdad on Monday, an Iraqi police officer said, the third kidnapping of Westerners in Iraq in the past 10 days.
...
Blanche's kidnapping follows the abduction of German archaeologist and aid worker Susanne Osthoff on November 25 and that of four Christian peace activists -- two from Canada and one each from Britain and the United States -- the following day.
...
Thousands of civilians have been kidnapped in Iraq since the fall of Saddam Hussein's regime, including over 200 foreigners. Insurgent groups holding them have often demanded foreign forces quit Iraq, sought ransoms, or both.
Many have been released, but around 50 have been executed -- some by beheading in front of cameras.
Bad news of course but nowhere is there any mention that some of those kidnapped get rescued. For example (and the reason why I consider this to be bias) there is this recent report from the
US DoD
:
WASHINGTON, Dec. 3, 2005 – Task Force Baghdad soldiers rescued two kidnapping victims during a routine vehicle search at a checkpoint in western Baghdad on Dec. 1, military officials in Iraq said today.
Soldiers from 1st Squadron, 71st Cavalry, 1st Brigade Combat Team, 10th Mountain Division, found two Iraqi civilians bound and gagged in the trunk of a white sedan. The two individuals, employed by an American contractor, claimed they had been taken hostage and were to be murdered.
By the way the latter comes as a result of a recommendation from
Murdoc Online
to link to the truly excellent
DoD RSS feed(s)
.
One hates to sound like a broken record here but the fact that the good news in the DoD article is not noted in any Reuters or AP release that I can find and fails to show up on google news (again as far as I can tell). Now I know it isn't maybe the biggest news but in an article that rambles on about the situatation in Iraq and the fact that "thousands of civilians have been kidnapped" you'd think that maybe they could find space for a line or two about how some are rescued.
Permalink
05 December 2005

Blog Home : December 2005 : Permalink
Site News
Minor hackery has extended the RSS feed to make it a bit more useful and removed some javascript from the blogroll. In an ideal world all this is invisible to my visitor(s), however any problems leave a comment or send email to the address on the contact page. Next up exciting things like static archives, subjects and possibly tags.
Permalink
07 December 2005

Blog Home : December 2005 : Permalink
A Brief Thought About This Solomon Act Thingy
Lots of lefties such as
Jill at Femministe
are rather upset about the Solomon act which essentially insists that, as a quid pro quo for receiving government cash, universities have to let military recruiters on campus.
This case is an interesting one. The Solomon Amendment requires that colleges and universities allow military recruiters on campus in order to receive federal funding. The problem, though, is that many schools — including NYU Law — have anti-discrimination measures which bar discriminatory employers from recruiting on campus. So, for example, if a particular law firm had a policy of only hiring whites, they wouldn't be allowed to come and recruit.
The JAG Corps, which recruit law students, operate under the same discriminatory "don't ask, don't tell" policy as the rest of the U.S. armed forces. This policy clearly violates NYU's anti-discrimination standards, the same way a law firm that had a "don't ask, don't tell" policy for non-Christians would be in violation.
The problem is that the argument that "Don't Ask, Don't Tell" violates anti-discrimmination laws is, in my opinion, stretching it a bit. There are good reasons why the military gets hung up on sex, mostly because in a strictly hierachical organization the potential for abuse of power to get sex is very high and this applies to both homosexual and heterosexual relationships. Assuming it is enforced sensibly "Don't Ask, Don't Tell" makes a lot of sense because all it boils down to is that the military stays out of the bedroom and reduces the chance that homosexuals face peer group pressure/bullying. Now you might say that the military would be better accepting gays openly and coming down on the bullies but it seems to me that implementation of such a policy is likely to cause a lot of problems in an organization, which is currently fighting a war to protect homosexuals from the kind attentions of Islamists who don't understand the concept of tolerance.
Of course what the lefties really really dislike is that the Solomon act works because it forces universities to recognize their hypocrisy, not to mention their dependance on sucking from the (federal) government teat. Needless to say they have fogotten the golden rule
"He who has the gold makes the rules"
Being reminded of the real world in such a nasty way is something that should happen to universities more often. It is unclear to me, for example, what benefit society gets from the various Islamic studies, feminist studies etc. groups and it occurs to me that one reason why the universities are so worked up about the Solomon act is that it sets the scene for universities being forced to produce more directly applicable results for the money they receive.
Update:
Just One Minute
links to the
NY Times coverage
which has two classic quotes:
"The reason they don't believe you is because you're willing to take the money," Chief Justice Roberts interjected. "What you're saying is this is a message we believe in strongly, but we don't believe in it to the detriment of $100 million."
[...] And Justice Breyer asked "why you don't have here what I'd say is normal in the First Amendment area, that the remedy for speech you don't like is not less speech, it is more speech."
The lead sentence though is just plain silly:
The military wants access to law schools on the same basis as other potential employers seeking to recruit students, although openly gay law students, of course, need not apply.
What is silly though is the question of how you define "openly gay". I admit I am not totally clear on how the military handles recruits but I personally don't see how a student in suit and tie (or female equivalent) can be identified as "gay" nor, unless said student has citations on his/her resumé to articles written which contain phrases like "As a gay student I find that..." or President of XXX University Gay and Lesbian Society, do I see how a recuiter would in practise determine an applicant's sexual orientation without a direct question. In other words the phrase "red herring" springs to mind. The fact that the Supremes have a firm grasp of the golden rule seems to irritate many such as Slate's
Dahlia Lithwick
although her concluding paragraphs are a joy to read:
Suddenly one can't help but notice that all the conservative justices have gotten quiet while the liberals are taking turns beating on counsel. That can't be a good sign. Says Breyer: "Speech is on their side. They are trying to recruit!"
Clement's rebuttal is a beautiful thing. He quickly explains that no student can confuse a military recruiter's speech with the law school's. Also that any protest can be re-characterized as free speech or free association, opening the door to allowing law schools, if they so choose, to disregard bedrock federal anti-discrimination laws. It's a clever approach—painting the Solomon Amendment as an anti-discrimination law, as opposed to an aggressive counter-punch at anti-discrimination diehards. A series of culture clashes underlies this case: The Army versus the Ivies; brawn versus brain; raw politics versus political correctness. But none of that really matters. You want the truth? You can't handle the truth. The law schools have no case.
Permalink
07 December 2005

Blog Home : December 2005 : Permalink
Business Week & Politics
The
Instapundit says thanks
to Business Week for including him in the
Best of the Web editors picks
(actually this seems to be a bit old, it's dated September 2005).
In our travels around the Web, we come across countless sites and services. But with only 24 hours in the day, we have to settle on a relative few as places to work, play, and get things done online. These are our picks for the cream of the crop, ranging from the ridiculous (the disturbingly hilarious StuffOnMyCat) to the sublime (the group art blog PostSecret)....
What I find fascinating is the section that he is placed in and his fellows in that section:
Does anything strike you about the political leanings of these sites? or at least the middle two? do you think that if Moveon.org were replaced by Little Green Footballs (picking a blog totally not at random) some comment would have been made?
Permalink
07 December 2005

Blog Home : December 2005 : Permalink
The Cameron Strategy?

Yahoo/Reuters reports that
Cameron offers Blair surprise support
in his first "Prime Minister's Question Time".
LONDON (Reuters) - Newly elected opposition leader David Cameron turned politics on its head on Wednesday, offering to help Prime Minister Tony Blair pass laws which many in the Labour party oppose. [...]
In his debut parliamentary joust with Blair, the relative newcomer confounded tradition, declaring he wanted an end to the adversarial debate which characterises British politics.
Cameron rose to his feet in a baying House of Commons then virtually silenced it by saying: "The first issue the prime minister and I are going to have to work together on is getting the good bits of his education reforms ... into law."
Many on Blair's side seemed at a loss at how to react.
I hope this is part of an deliberate Tory strategy because I think it holds considerable promise. Blair has been identified by numerous commentators as the best Conservative PM Britain has never had (or similar) and certainly he has shamelessly stolen the best parts of successive Tory manifestos for himself. If the Tories start publicly taking credit for this and simultaneously damning with faint praise as in "getting the good bits passed into law" this could cause a nasty split within ZANU Labour. Given the existing fractures between Blair and Brown and the fact that Tax'n'Spend is looking like a bit of loser as taxes rise higher but we see little improvement in government services this could well help the Tories regain the perceived centre ground that Blair so cunningly stole from them.
It occurs to me that "Damning with Faint Praise" is precisely the sort of thing that Oxonian Sir Humphrey used to great success in "Yes Minister" and it may well be something you imbibe in the water at Oxford, along with "Divide and Conquer" ...
Permalink
07 December 2005

Blog Home : December 2005 : Permalink
Crumbly Homes
One of the big news stories in Japan over the last month concerns Architect Hidetsugu Aneha who faked a lot of safety
data on buildings
which means that they are likely to collapse in a moderate earthquake that they ought to survive. This has finally struck home to me because we just learned that one of my wife's best friends lives in one of the affected buildings.
The liability issue is horrible; the architect, various construction companies and the government's building inspectors all appear to be partially culpable and needless to say a significant amount of buck and blame passing is going on.The problem here is that the buildings are liable to collapse in an earthquake, but until that moment, are perfectly OK. Hence all sorts of questions which basically boil down to "who pays to fix it?" and the answer, so far, appears to be, in part, "the government" as
Yahoo/AP reports
:
The government will spend $66 million on the package, the Nihon Keizai newspaper reported earlier Tuesday.
Kitagawa said the government would demand compensation from companies involved in the construction and sale of faulty buildings. It will also set up a center to handle inquiries from citizens worried about building safety, help cities pay for building inspections, and audit architectural safety agencies accused of approving the flawed construction plans.
So far, the ministry has confirmed that 57 defective buildings — the majority of them hotels — are at risk of collapsing in a moderately strong earthquake.

In the "no shit sherlock" category of news the next couple of paragraphs are a gem:
On Monday, the ministry filed a criminal complaint against architect Hidetsugu Aneha, who admitted to violating quake safety regulations to cut costs on at least 21 of the faulty buildings. The ministry also reportedly planned to file criminal charges against builders who worked with Aneha.
"We need to pursue their civil and criminal responsibility for this problem," Chief Cabinet Secretary Shinzo Abe said.
Of course since the construction sector is a major beneficiary of pork it came as no surprise to discover that certain politicians seem to have
been pulling strings
(or trying to) and this is bound to result in another group of likely payers - the suckers like my wife's friend who bought property there. As
this AFP article
notes the residents are worried:
"Any of us could go crazy thinking about double loans for the next 30 years, a more serious problem than the risk of a major quake itself."
... [T]he residents would have to pay for moving and new rent or a housing loan on top of the loan for the condo.
"No one, even the government, understands we have no compensation, althoughd they say residents' lives must be protected more than anything else," said another resident, a four-month pregnant housewife, 27.
Although of course (and also in the "No shit" category) the government is putting "pressure" on the construction companies caught to pay
some of the costs
.
One question which I have not seen asked, but which comes to my mind more and more as I learn more about how widespread the problem is (over 50 buildings so far), is whether Aneha is the only architect to have cut these corners. Given that he seems to not have had too many problems finding inspection firms who would validate his poor data and worked for at least three construction companies I greatly fear that the problem could be far more widespread.
By the way it occurs to me that if this sort of thing happens in Japan where else is it likely to occur? We know that in countries like Turkey building standards are regularly violated and that many die as a result. We also know that in the past buildings in Korea have collapsed due to shoddy consruction. If a quake hits (say) Shanghai does anyone care to bet on the amount of corner cutting that will be discovered? Not that I should be so casual about it, the south of France is not precisely a paragon of rectitude when it comes to construction (just a couple of months ago a whole street of houses near Cannes was ordered to be demolished because it had been built in land designated to be parkland), so I would be unsurprised if large numbers of the coastal eyesores between Nice and Cannes were to collapse in an earthquake.
Permalink
08 December 2005

Blog Home : December 2005 : Permalink
Jokes of the Day
A couple of amusing things brung to my attention on this grey and miserable Thor's day. Firstly this photo via
Japundit
Secondly (via the
Witangemot
) this interesting
lawsuit
George Orwell estate to sue Government over breach of copyright
Trustees of the George Orwell estate yesterday announced that they intend to sue the British government over copyright breeches relating to the George Orwell novel '1984', a novel about a futuristic police state.
Professor Ramsbottom, a trustee of the Orwell estate, said: "Our lawyers have compared George Orwell's novel '1984' with a number of Labour documents. These documents include the Labour party manifesto, known in the Labour party as the 'The Book', and a number of laws passed by the Labour government over the past five years. Our analysis shows there are clearly great swathes of text that have simply been copied and adopted as Labour policy, far too much for this to be just coincidence."
Home Secretary Charles Clarke, said: "This is clearly absolute rubbish. A police state is a political condition where the government maintains strict control over society, particularly through suspension of civil rights and often with the use of the police. We thought police should not be used for that purpose as it is inherently anti-democratic. Name me one thing that demonstrates Labour is heading that way? OK - name me two things? OK - name me three things..."
Read the whole thing but ensure you are not drinking anything at the same time unless you enjoy nasal regurgiation. Its almost as good as pootergeek - who BTW has this excellent
Gordon Brown budget summary
.
…and the lowest unemployment since the Roman invasion of AD 54.
[Cries of "Hear hear!" from Labour benches.]
In the last fourteen quarters, under this Labour government, the seasonally adjusted Hall-Oates coefficient has remained within a fifth of a percent of its optimum range and this year the Ciccone measure is at its highest level (0.876) since the brief and ultimately disastrous Lawson boom years.
[Audible snores throughout the chamber.]
[...]
[Ten minutes later:]
…There will also be a one-off oil windfall tax on George Galloway…
Anyone still awake?
[Silence.]
Excellent. I now come to my growth forecast. This was, frankly, miles out. One hundred bloody percent out. So far off I might it might as well have been the product of astrology, not economics. It was the sort of estimate even the Lancet would have been embarrassed to publish.
Permalink
08 December 2005

Blog Home : December 2005 : Permalink
Chris Dolley - Resonance

This book has the sort of thought provoking background that is the hallmark of good Science Fiction as well as a plot that keeps you turning the pages. Since I dislike reviews that end up giving away the plot I shall attempt to restrict myself to generalities. The book is essentially about the existence of parallel worlds and what the implications would be if we could learn information from them. The concept is not completely new - Keith Laumer's Imperium comes to mind - but Resonance is quite different in the way it handles the scenario.
In addition to its great background the book scores on the foreground characters and plot. The interplay between the hero and various almost identical heroines is extremely good as is the depiction of the hero, who for good logical reasons, is extremely introverted preferring to present the facade of a mute rather than expose himself to the ridicule that follows when the world has changed around him and he comments on it.
The book is set primarily in various versions of London in the year 2000 and the depictions of the every day minutiae of life are, I think, very well done and true to life. If there is one thing that is missing it is the Google search engine, which seems to be absent from the author's world view despite being something that was visible in this world's London of the year 2000. This may seem to be a curious thing to comment on but the plot does in part revolve around internet searching and thus it seems to me worth pointing out where it misses. On the other hand thought the problem of locating the needle in the haystack of search results is very well defined and other problems familiar to heavy internet users, such as finding apparently relevant documents in a language which you don't understand, do make their appearance and help (or hinder depending on your point of view) the plot along very nicely.
Due to the character of the hero there is none of the graphic and frequently gratuitous sex and/or violence that writers often use to disguise limitations in plot or characterization. The great thing is that this lack is not something you notice while the book is being read. There is plenty of action and intriguing plot twists but surprisingly very few loose ends by the time we reach the final denouement; as a result, while books in the same "universe" would be nice, a direct sequel seems unlikely. If there is one failing it is that I felt that the ending is a little too "pollyanna"ish given what we have seen before but on the whole I prefer this to the alternative of a depressing ending that wins awards but leaves the reader miserable.
All in all this is a book that appeals at many levels and one that will repay periodic rereading.
Available at
Amazon
,
Amazon UK
and as an
eBook
from
Baen
, where you can find the
first few chapters
as a teaser.
Permalink
09 December 2005

Blog Home : December 2005 : Permalink
Friday Olive Tree Blogging
Today's picture is of a nice grove of olive trees not too far away from where I live.
One thing I really like about this picture is the way that it shows how a single olive tree can sprout shoots and turn itself into the heart of a bush. In many cases the owner cuts down the shoots but sometimes, as in this one, some of the shoots are left to grow into to part of the tree. As always click on the image to see it enlarged and be sure to look at
last week's image
if you missed it.
Permalink
09 December 2005

Blog Home : December 2005 : Permalink
SonyBMG DRM - episode #C9

Since our
last episode
SonyBMG has hit problems with its
other DRM
too, which although written by a different company, appears to have roughly the same attitutde towards consumer's security - i.e. couldn't give a toss - and the same basic incompetence when it comes to
bug fixing
, which indicates to me and others that SonyBMG has a basic attitude problem. This
article by Ed Felten
sums up the attitude problem nicely:
Was anybody surprised at Tuesday's announcement that the MediaMax copy protection software on SonyBMG CDs had a serious security flaw? I sure wasn't. The folks at iSEC Partners were clever to find the flaw, and the details they uncovered were interesting, but it was pretty predictable that a problem like this would turn up.
Security is all about risk management. If you're careful to avoid unnecessary risks, to manage the risks you must accept, and to have a recovery plan for when things go wrong, you can keep your security under control. If you plunge ahead, heedless of the risks, you'll be sorry.
If you're a parent, you'll surely remember the time your kid left an overfull glass of juice on the corner of a table and, after the inevitable spill, said, "It was an accident. It's not my fault." And so the kid had to learn why we don't set glasses at the very edges of tables, or balance paintbrushes on the top of the easel, or leave roller skates on the stairs. The accident won't happen every time, or even most of the time, but it will happen eventually.
However one curiousity remains from the previous brouhaha, namely why did SonyBMG and/or its partner First4Internet apparently violate the
GPL and/or LGPL
by incorporating LAME code? and particularly why did they borrow code to do with Apple's iTunes DRM and thereby apparently violate the DMCA as well? Well it looks like the Freedom to Tinker crowd have come up with a plausible
explanation
or
two
:
The answer is that XCP utilizes the DRMS code not to remove Apple DRM but to add it. I've discovered that XCP uses code from DRMS as part of a hidden XCP feature that provides iTunes and iPod compatibility. This functionality has shipped on nearly every XCP CD, but it has never been enabled or made visible in the XCP user interface. Despite being inactive, the code appears to be fully functional and was compatible with the current version of iTunes when the first XCP CDs were released. This strongly suggests that the infringing DRMS code was deliberately copied by XCP's creator, First4Internet, rather than accidentally included as part of a more general purpose media library used for other functions in the copy protection system.
...
Intriguingly, the FairPlay compatibility code in XCP is not limited to converting files from XCP CDs. The code appears to support conversion into FairPlay of files in a wide variety of input formats — MP3s, WAV files, raw audio files, and standard unprotected audio CDs — in addition to XCP-protected discs. It's also strange that the FairPlay compatibility code is shipped but not made available for use by applications, not even XCP's own player software. (Technically, the code is not exported from the shared library where it is stored.) This might indicate that First4Internet decided to remove the feature at the very last minute, shortly before XCP CDs started to ship.
What this boils down to is SonyBMG appears to have thought that, since Apple is unwilling to license its iTunes FairPly DRM code, it was OK to reverse engineer it so that SonyBMG CDs could be played on customer's iPods. Worse, having made that decision they then seem to have decided that it would be easier to steal someone else's reverse engineered code than do it themselves. This "relaxed" attitude to other people's intellectual assets, not to mention the DMCA, may possibly have struck someone in SonyBMG as bad at the last minute, hence the removal of the UI to use the code. However as the other article points out SonyBMG and Apple have been sparing about iPod DRM for a while and SonyBMG has tried to put pressure on Apple to open up its DRM, something that remains in its
FAQ on copy protection
:
3. How can I get tracks I rip from my CD into iTunes and/or onto my iPod?
Apple's proprietary technology doesn't support secure music formats other than their own and therefore the music on this disc can't be directly imported into iTunes or iPods.
Sony BMG wants music to be easily transferable to any device that supports secure music. Currently, music from our protected CDs may be transferred to hundreds of such devices, as both Microsoft and Sony have assisted to make the user experience on our discs as seamless as possible with their secure formats.
Unfortunately, in order to directly and smoothly rip content into iTunes it requires the assistance of Apple. To date, Apple has not been willing to cooperate with our protection vendors to make ripping to iTunes and to the iPod a simple experience.
If you believe that you should be able to easily move tracks from your protected CD to your iPod then we encourage you to use the following link to contact Apple directly and tell them so. http://www.apple.com/feedback/ipod.html
That said, while there is no direct support on the disc for iTunes or iPod, SONY BMG has worked out an indirect way for consumers to move content into these environments, despite the challenges noted above. If you'd like more information on how to move content to iTunes please CLICK HERE.
This makes it hard to disagree with this conclusion from Freedon to Tinker:
Running through this whole convoluted tale are two consistent threads. DRM is used as a weapon not against infringers but against market rivals. And when companies use DRM to undermine compatibility, law-abiding customers lose.
DRM is not being used to benefit consumers, or even benefit artists, it is being used by publishers to battle each other for market share.
Permalink
10 December 2005

Blog Home : December 2005 : Permalink
Reuters Biased Again
It almost seems pointless to harp on about it, but Reuters has never seen a piece of "bad" news about Iraq that it couldn't publish and never seen a good bit of news that it could ignore or downplay. Today's example is the DOD story
"Citizens Turn Over 'Butcher of Ramadi' to Iraqi, U.S. troops"
which appears nowhere on the
Reuters news page
. Indeed a search for Ramadi at the Reuters news page this morning
shows the following
:
As you can see there is not a single hit for news later than last week. Given that the DoD release was dated the 9th and the fact that a
google news search for Ramadi
picked up articles by the
San Jose Mercury
(for example) and 150 others there seems to be little excuse. Even
CNN
manages to cover the news, albeit as the second item in a three item piece that leads with the plight of the CPT hostages and ends with the death of US soldiers.
On the other hand what we do see at Reuter's front page is what can only be described as a puff piece for
Kim il-Bob Mugabe
.
ESIGODINI, Zimbabwe (Reuters) - Zimbabwe's ruling party wraps up its annual congress on Saturday secure in its political domination, but facing the daunting task of pulling the economy out of crisis and overcoming factionalism.
...
Mugabe has blamed Zimbabwe's problems on sabotage by opponents of his drive to redistribute white-owned farms among blacks. But he conceded some party officials were involved in corrupt activities such as black market trade in scant foreign currency.
Others had seized more than one farm for themselves in abuse of the land reforms, which critics blame for food shortages which have plagued Africa's former breadbasket over the last five years.

...

Britain still wanted control of Zimbabwe to exploit its vast mineral and agricultural wealth, Mugabe told delegates, charging: "They would want Zimbabwe therefore to subject itself to their will so they can manipulate the government here so they can have a grip on our economy."
Mugabe accused U.N. humanitarian affairs and relief coordinator Jan Egeland of misrepresenting Zimbabwe this week after a four-day tour to assess the impact of a government crackdown on urban slums.
Calling Egeland was a "hypocrite and a liar", Mugabe said on Friday he would ask U.N. Secretary-General Kofi Annan to no longer send to Zimbabwe envoys "who are not his own but agents of the British, because we don't trust men from his office any more."
Now I understand that Reuters is indeed just parroting Comrade Bob's speech, but you might think that a little original reporting would help give a certain amount of balance to the piece. Maybe find an opposition party spokesman who might be willing to point out errors? perhaps a quote from a human rights NGO? that sort of thing. The fact that a mere day or two earlier Reuters had reports about
Egeland
's
trip
, which were somewhat less flattering (but still showing a remarkable lack of finger pointing) would seem to me to indicate that Reuters actually knows that Comrade Bob is a lying hypocritical tyrant, but still Reuters seems happy to report his rantings with a straight face, while somehow not managing to do the same thing with the US regime and/or Iraq.
Permalink
10 December 2005

Blog Home : December 2005 : Permalink
Schröder does a Blunkett

As noted at
David's Medienkritik
and even by the
BBC
, former Chancellor Gerhard Schröder seems to have done a Blunkett and got himself a
nice little earner
to help him manage life after being Chancellor.
Germany's Schroeder Joins Russian-German Gas Pipeline Project
Dec. 9 (Bloomberg) -- Former German Chancellor Gerhard Schroeder will lead the shareholders committee for a German- Russian gas-pipeline project to pump gas under the Baltic Sea, OAO Gazprom Chief Executive Alexei Miller said today.
As noted by both the BBC and David, but Bloomberg, the conflict of interest in this is staggering since Schröder negotiated the deal to start this pipeline just three months ago while he was still Chancellor. The German opposition parties are distinctly unimpressed (and rightly so):
But the opposition Greens and Liberals (FDP) condemned Mr Schroeder's acceptance of the post, saying it would lead to the suspicion that the former chancellor was unable to distinguish between public and private affairs.
"It stinks," said Greens co-chairman Reinhard Buetikofer.
"It is to be hoped that Schroeder would do the job without payment. Otherwise there would be the suspicion that Russian President Putin created a job to reward Schroeder," the FDP's Rainer Bruederle told the International Herald Tribune.
Somehow I rather doubt that Schröder will willingly do this job for free but he may be forced to. If so then perhaps Schröder's busiess sense is little better than Blunkett's, whose investment in the DNA firm seems to have been
extremely bad financially
as well as ethically (via
Tim W
).
Permalink
14 December 2005

Blog Home : December 2005 : Permalink
Battle of Trafalgar 2005
(Yes this has been doing the rounds - Google has hits from all sorts of pages including the BNP - but I haven't seen it before...)
Nelson: "Order the signal, Hardy."
Hardy: "Aye, aye sir."
Nelson: "Hold on, that's not what I dictated to the signal officer.
What's the meaning of this?"
Hardy: "Sorry sir?"
Nelson (reading aloud): "England expects every person to do his duty, regardless of race, gender, sexual orientation, religious persuasion or disability. What gobbledygook is this?"
Hardy: "Admiralty policy, I'm afraid, sir. We're an equal opportunity employer now. We had the devil's own job getting 'England' past the censors, lest it be considered racist."
Nelson: "Gadzooks, Hardy. Hand me my pipe and tobacco."
Hardy: "Sorry sir. All naval vessels have been designated smoke-free working environments."
Nelson: "In that case, break open the rum ration. Let us splice the main brace to steel the men before battle."
Hardy: "The rum ration has been abolished Admiral. Its part of the Government's policy on binge drinking."
Nelson: "Good heavens, Hardy. I suppose we'd better get on with it. Full speed ahead."
Hardy: "I think you'll find that there's a 4 knot speed limit in this stretch of water."
Nelson: "Damn it man! We are on the eve of the greatest sea battle in history. We must advance with all dispatch. Report from the crow's nest, please."
Hardy: "That won't be possible, sir."
Nelson: "What?"
Hardy: "Health and safety have closed the crow's nest, sir. No harness.
And, they said that a rope ladder doesn't meet regulations. They won't let anyone up there until a proper scaffolding can be erected."
Nelson: "Then get me the ship's carpenter without delay, Hardy."
Hardy: "He's busy knocking up a wheelchair access to the fo'c'sle Admiral."
Nelson: "Wheelchair access? I've never heard anything so absurd."
Hardy: "Health and safety again, sir. We have to provide a barrier-free environment for the differently abled."
Nelson: "Differently abled? I've only one arm and one eye and I refuse even to hear mention of the word. I didn't rise to the rank of Admiral by playing the disability card."
Hardy: "Actually, sir, you did. The Royal Navy is under-represented in the areas of visual impairment and limb deficiency."
Nelson: "Whatever next? Give me full sail. The salt spray beckons."
Hardy: "A couple of problems there too, sir. Health and safety won't let the crew up the rigging without crash helmets. And they don't want anyone breathing in too much salt - haven't you seen the adverts?"
Nelson: "I've never heard such infamy. Break out the cannon and tell the men to stand by to engage the enemy."
Hardy: "The men are a bit worried about shooting at anyone, Admiral."
Nelson: "What? This is mutiny."
Hardy: "It's not that, sir. It's just that they're afraid of being charged with murder if they actually kill anyone. There's a couple of legal aid lawyers on board, watching everyone like hawks."
Nelson: "Then how are we to sink the Frenchies and the Spanish?"
Hardy: "Actually, sir, we're not."
Nelson: "We're not?"
Hardy: "No, sir. The Frenchies and the Spanish are our European partners now. According to the Common Fisheries Policy, we shouldn't even be in this stretch of water. We could get hit with a claim for compensation."
Nelson: "But you must hate a Frenchman as you hate the devil."
Hardy: "I wouldn't let the ship's diversity co-coordinator hear you saying that sir. You'll be up on a disciplinary."
Nelson: "You must consider every man an enemy who speaks ill of your King."
Hardy: "Not any more, sir. We must be inclusive in this multicultural age. Now put on your Kevlar vest; it's the rules."
Nelson: "Don't tell me - health and safety. Whatever happened to rum, sodomy and the lash?"
Hardy: "As I explained, sir, rum is off the menu! And there's a ban on corporal punishment."
Nelson: "What about sodomy?"
Hardy: "I believe it's to be encouraged, sir."
Nelson: "In that case. Kiss me, Hardy."
Permalink
15 December 2005

Blog Home : December 2005 : Permalink
American Eccentrics
Tim W
has had an occasional series of British obituries which frequently help him advance the theory that PG Wodehouse was more documentarian than fiction writer. PG Wodehouse did of course spend a long time across the pond and I think he would have loved this lady from
Kentucky
:
'Queen of the Mountain Bootleggers' dies at age 101
By Jennifer Hewlett
HERALD-LEADER STAFF WRITER
Maggie Bailey, known as "The Queen of the Mountain Bootleggers," died of complications from pneumonia Saturday at Harlan Appalachian Regional Hospital. The Kentucky legend, who began selling moonshine when she was 17 and was still selling alcohol from her modest home at Clovertown in Harlan County when she was 95, was 101.
Over and over again, often despite a preponderance of evidence against her, Mrs. Bailey beat charges of illegally selling alcoholic beverages. Juries just would not convict her.
"Everybody knew her and she had helped everybody. Why do you bite the hand that feeds you, as the old saying goes," said Helen Halcomb, who is married to Mrs. Bailey's nephew.
Mrs. Bailey was well-liked and well-respected, and she often helped poor Harlan Countians, buying coal to heat their homes in the winter and giving them grocery money so they would not go hungry, friends said. Mrs. Bailey put several children through college.
Anybody who wanted to get elected went to see Maggie Bailey, Halcomb said.
"She was very influential. She had power," she said.
Former Gov. Albert B. "Happy" Chandler was among the many politicians who paid Mrs. Bailey a visit while campaigning.
During one of his campaigns for governor he told her, "'Mag, if you can help me get elected, I'm going to buy you some shoes,'" Halcomb said. "Sure enough, when he got elected he sent his lieutenant governor in here with some new shoes."
'A delightful lady'
While she spent money on other people, Mrs. Bailey lived like a pauper, Halcomb said.
For years, Mrs. Bailey, perhaps appropriately, wore a uniform with the name "National Distillery" over a breast pocket when she greeted her customers. One of Mrs. Bailey's sisters worked at the distillery in Louisville and handed down her old uniforms to Mrs. Bailey, Halcomb said.
"I represented her for a number of years. I always thought she was a delightful lady," said U.S. District Judge Karl Forester.
"She was an expert on the Fourth Amendment. She knew the laws of search and seizure as well as any person I've known," he said.
Forester recalled once representing Mrs. Bailey on bootlegging charges at six trials on the same day.
"We had six acquittals at three different courts in the same day," he said.

...

Permalink
16 December 2005

Blog Home : December 2005 : Permalink
Friday Olive Tree Blogging
Today's image is the olives I failed to pick and all the other detritus that collects beneath olive trees.
As always click on the image to see it enlarged and see last
week's version here
Permalink
16 December 2005

Blog Home : December 2005 : Permalink
English Griping
One reason for the lack of posts this week has been a trip to Merrie Englande (or rather distinctly un-merry Britain). On my Sleazyjet flight to Luton I had a lovely view of the fire - joke: "Police have admitted today that George Best was not in fact buried in Belfast last week and that in retrospect the decision to cremate him in Hemel Hempstead on Sunday morning may have been a mistake." - and then had the pleasure of being stuck in a horrible traffic jam as I tried to drive to my hotel. I also managed to trigger one of the bloody speed cameras on the A12 which didn't exactly help my mood but I found it very interesting to hear the conversations of people around me when I wasn't driving.
It is true that I didn't exactly go and visit the slums and/or run down council estates but a selection of pubs across the south of England were patronised as were service stations, hotels and the wonderful Luton Airport departure lounge. One thing I noted was a considerable amount of "pissed off"ness concerning the provision of government services. People seem to feel that they are being taxed to death and reaping very little in terms of results. From British Rail to the NHS to Schools, not to mention obvious things like Law and Order, there seemed to be a lot of cyncism about the results of all the increased ZANU labour spending - more red tape and bureaucracy no more actual useful service. Moreover I heard a lot of people, including people that I wouldn't normally expect to behave like this, talk about how they were looking at ways to avoid the taxman in his various guises. While Capital Gains, Stamp Duty and Inheritance tax seemed to provoke the most wrath - sample "Its insane, I can't leave the council house I bought from Maggie [Thatcher] to my children without them paying a shedload of tax" - I also heard people discussing payment in kind and/or brown envelopes under the table for things other than the traditional building trades.
If taxes are high enough that people are looking at ways to avoid them on routine transactions (and on the verbal evidence they are) then they must be high enough that they are putting a brake on economic growth. It seems to me that the Chancellors attempts to block every legal loophole (see
the Easyjetsetter's post
) for tax reduction has finally resulted in a combination of unwillingness to spend or make changes along with, where spending is required, active searches for legally dubious ways of paying, because giving a huge chunk of the transaction to HMG is not appreciated. I also noted very little sympathy for the EU and particularly for French farmers. If southern England was asked to vote in a referendum about agicultural subsidies I suspect that even the farmers would vote to scrap the lot and scrap the red tape that accompanies them so long as that resulted in lower VAT and/or food prices. I had an earful in a pub in Somerset from a farmer who found himself doing things that seemed irrational but which gave him (once he ticked the right boxes) more EU subsidy and protected his sacred Milk Quota.
Furthermore, there is, it seems to me, a point beyond which English people are unwilling to toerlate bureaucratic meddling and I suspect that ZANU labour is just about to reach that point if they haven't already got there. I brought up ID cards to two totally different people and neither of them was keen on them for any reason and even less keen on being forced to pay for them. One of them said "it will be Blair's poll tax" which, if true, is heartening for those of us who want regime change because Blair & co seem determined to introduce the things.
During my driving I had plenty of time to listen to Radio 4 and, apart from the usual anti-Americanism (e.g. the "Platitude for the day" speaker repeating the
James Watt libel
), I heard all sorts of views that were surprising, incuding criticism of Labour policies. From people on the various Financial/Consumer advice programs critcising the SIPP decision to others complaining about the supineness of Blair & co with respect to our EU "colleagues" the BBC seemed to be giving plenty of air time to government critics and rather less time to government spokespeople - indeed in at least one case (SIPPs) the BBC presenter clearly stated "we asked the treasury for a response and they declined" in precisely the same sort of sneering tone that they use to refer to conmen who prefer not to be interviewed by journalists who might ask embarassing questions.
Unfortunately we have a long time until the next election, so there is plenty of time for ZANU labour to spin things again, but on the other hand there is also plenty of time for the UK economy to go splat thanks to Gordon Brown's Tax and Tax Again policies. I suspect (and fear) that 2009 will resemble 1979.
PS WRT to the BBC and the EU - the have your say comments about the UK rebate are strongly weighted against Europe when it comes to the
most recommended comments
Permalink
16 December 2005

Blog Home : December 2005 : Permalink
The Benefits of DIY Blogging

As noted by
Tim at An Englishman's Castle
, numerous blogs seem to got themselves stuck in a timewarp dataed approx Dec9/10. Fortunately I subscribe to the Register and therefore am informed that
Typepad.com is now Titsup.com
(actually given the parent company is called Six Apart, perhaps it should be renamed Fall Apart instead?) in a bad way. It's amazing how many blogs appear to use Typepad even ones such as the
Marmot
whose address doesn't contain the T domain, but it seems like blogs.com is also a Typepad/Six Apart powered set of blogs. FallApart.com do finally (it's taken a while) have an explanation at their
home page
:
During routine maintenance of our network and storage systems last night, we experienced an issue with our primary disk system where data from published blogs are stored. We are currently running diagnostics on the device, and working to restore your data as soon as possible. Verifying data can be a slow process and will take time.
In the meantime we are currently deploying backup copies of your weblogs from approximately 2 days ago. This is what will be displayed for your blog. The TypePad application is currently unavailable, which means that users will not be able to log in, and visitors to weblogs will not be able to post comments. We are working to bring TypePad back online as soon as possible.
The disadvantage of having your own blog tools is that sometimes they cock up slightly and give misleading results. On the other had though you aren't tied to anyone else. Indeed since my blog tools require nothing more than a basic web server (no MySQL or PHP thank you very much) and FTP access thereunto its hard for things to kill my blog.
Tee Hee, Snarf Snarf etc.
Permalink
16 December 2005

Blog Home : December 2005 : Permalink
French Government Surrenders

To the Movie and Music lobbies that is. Via
BoingBoing
(and
Baen's Bar
) comes a link to this
site
, which is extremely upset about how the French government is implementing the EUCD - the EU's equivalent of the US DMCA. If half of what it says is correct then this has to be one of the worst laws ever written by any French government for passage by its parliament. There are probably worse laws - I seem to recall there were some despicable laws about
exemptions for the slave trade
in the 18th and 19th centuries and some of the Vichy era laws concerning Jews weren't good either - but the degree of special interest influence in the bill as described means that this proposed law, if passed and if enforced*, will make the law of unintended consequences work over time.
In its haste to surrender to Vivendi and other media companies, the French government seems to be about to kill half of the already miniscule number of high tech startups in France. The reason for this is that a whole load of French startups (
Awox
,
OpenPlug
,
Peerio
to name three off the top of my head) are developing products to do with open source and the (re)play of potentially copyright audio or video streams. I'm glad I only live here and don't work here much, but one client we have is going to be utterly screwed by this I think. Somehow I suspect that France's Home Entertainment industry (Thomson etc.) has not seen the problem for the products they intend to introduce over the next year or two. Either that or they intend to ignore their home market when it comes to new products.
Of course it will depend on precisely how the law is enforced but as I read it, services such as Skype will be illegal because Skape allows files to transfered from one computer to another securely as will secure email services such as POP-SSL and, for that matter, HTTPS downloading. In fact it would seem to me that this law will in fact mandate that all French ISPs implement draconian firewalls and proxies that will closely resemble those of states such as Saudi Arabia or the People's Republic of China in order to ensure that no copyright files are transfered.
You will see above an icon suggesting that you sign the petition, go do it. Especially if you are one of my France-based readers.
For my UK and other Euro area readers consider that this piece of crap is the French implementation of an EU directive and do make sure that your nation isn't about to implement something just as flawed with the same limited public debate.
Permalink
17 December 2005

Blog Home : December 2005 : Permalink
We'll Keep The White Flag Flying
Congratulations are in order to Tony Blair. Not only have he and his pal Mandy managed to
scupper WTO talks
on trade liberalization he has also managed to cave in to the
French farmers lobby
and cause extra pain for British tax payers. It is probably true that, as
numerous
people
have pointed out, the annual sums are comparatively small compared to other things such as new aircraft carriers or pensions for bureaucrats, but that surely should be the point. If the sums are so small and the harm they produce so great why do we spend them?
Tony "the rebate is not negotiable" Blair is handing over €10.5B over 7 years in exchange for a promise that "the EU will review all its spending in 2008-2009, including the expensive Common Agricultural Policy." Does the phrase "sucker" spring to mind? the only international agreement in recent years that gives up so much for so little return has been the AngloFrancoGerman deals with Iran where we ask them nicely to stop making a nuclear bomb or else we'll hold our breath and the Mullahs say, essentially, "go ahead punk make my day."
So the question is why? In theory, at least, Phoney Tony could have lived up to his Live8 related promises about "trade not aid", kickstarted the WTO talks and forced a reform of the EU CAP by simply (and unilaterally) stating that the UK would not be contributing a single Eurocent to the 46% of the EU budget that is blown on the CAP. This would have removed the rebate entirely since the reate was designed specificially to rebalance the UK's contribution given its general lack of agriculture (relatively speaking) and would have forced the CAP to be reformed and would have forced the EU to reduce its agricultural tarriffs and thereby helped the WTO talk and the developing world.
The BBC has a very good explanation of the
background to the rebate
which includes the chart below:
The chart above shows that the UK (before rebate) contributed approx 15% of the EU budget or some €18B in 2004. 46% of that would be just over €8B or approximately one sixth of the CAP budget (€49B in 2004). A British leader that had the balls that Mrs Thatcher did could have forced reform of a system that is almost universally reviled yet Blair, on the other hand, shows that he has apparently handed his balls over to someone else along with his the spine.
Permalink
19 December 2005

Blog Home : December 2005 : Permalink
Animated GIFs
I've had a few minutes to play with "imagemagick" and learned how to use it to create animated GIFs. Here are my first two efforts.
and
Permalink
19 December 2005

Blog Home : December 2005 : Permalink
Another Animated Banner
Permalink
20 December 2005

Blog Home : December 2005 : Permalink
More on Diebold
At the start of the
month
I reported that Diebold had all sorts of problems with their voting machines and that their H4x0r friendly voting systems had been comprehensively proven to be as secure as an open window or as the discoverer descibes it
"The design of the Diebold Precinct-Based Optical Scan 1.94w system is, in the author's own view, more akin to 'a house with an unlockable revolving door.'"
Thanks to
the Inquirer
, I now have a link to the report by
Black Box Voting
(BBV)
:
The Hursti Hack requires a moderate level of inside access. It is, however, accomplished without being given any password and with the same level of access given thousands of poll workers across the USA. It is a particularly dangerous exploit, because it changes votes in a one-step process that will not be detected in any normal canvassing procedure, it requires only a single a credit-card sized memory card, any single individual with access to the memory cards can do it, and it requires only a small piece of equipment which can be purchased off the Internet for a few hundred dollars.
One thousand two hundred locations in the U.S. and Canada use Diebold voting machines. In each of these locations, typically three people have a high level of inside access. Temporary employees also often have brief access to loose memory cards as machines are being prepared for elections. Poll workers sometimes have a very high level of inside access. National elections utilize up to two million poll workers, with hundreds or thousands in a single jurisdiction.
Many locations in the U.S. ask poll workers to take voting machines home with them with the memory cards inside. San Diego County (Calif) sent 713 voting machines/memory cards home with poll workers for its July 26 election, and King County (Wash.) sent over 500 voting machines home with poll workers before its Nov. 8 election.
Memory cards are held in a compartment protected by a small plastic seal. However, these simple seals can be defeated, and Hursti has found evidence that the memory card can be reprogrammed without disturbing the seal by using a telephone modem port on the back of the machine.
To be honest calling this report damning is to be kind. The fact that these machines are regularly sent out some days before elections to poll workers means that a hypothetical corrupt poll worker has (at the least) an entire evening to fiddle the system. Moreover, the hacks demonstrated in this are apparently just the tip of the iceberg with the
PDF report
listing a whole series of possible avenues for additional memory card attacks as well as stating clearly:
Diebold voting systems contain a number of attack vectors. This report pertains to memory card attacks. Details on the following attack vectors are not included in this report, and they will be the focus of other reports:
Central Tabulator attacks: Black Box Voting and the film crew for Votergate.tv, with security experts Mr. Harri Hursti and Dr. Herbert Thompson, conducted field testing in Leon County, successfully penetrating the central tabulator to change vote data using a Visual Basic script. Dr. Thompson has also developed a similar attack using a Java script. The specific procedures used by Dr. Thompson and the scripts themselves, are not part of this report.
Remote Access attacks: The Diebold system is vulnerable to remote access attack, including, but not limited to, exploitation of proprietary protocols in the optical scan system and a variety of exploits with port/socket TCP/3032, which is activated from GEMS and seems not to have access lists limiting the hosts/clients connecting. The specific procedures involved with remote access attacks into the Diebold voting system are not part of this report. Remote access was not used during the field tests for this particular study.
Normally I am a firm believer that Occam's razor typically means that ignorance and/or incompetance is more likely to be the root cause of problems that malice, but given the glaring holes in this system I'm beginning to wonder whether it is possible to be this incompetant, although given that the target customers are government bureaucrats and politicians I guess that it could still be true.
What I think is a key question is why (and given that Diebold makes also ATMs it would seem to be particularly apt) is the security of these voting machines worse than the security of the machines we get money out of? After all if a bank installed ATMs with the level of security that these machines had they would be seeing customers reporting fake ATM withdrawals etc etc about a week after they were first rolled out. A little bit of google and reflection makes me wonder if possibly I am being a little too optimistic, this set of
1992 lecture notes
by
Ross Anderson
shows just how bad ATM security has been in the past and this recent paper is even
more worrying
, however I think it is fair to say that even banks would consider the voting machine security to be laughable.
Permalink
20 December 2005

Blog Home : December 2005 : Permalink
Working from Home
As someone who has been working from home for the last two and a bit years I found this
WSJ piece
to be fascinating. Unfortunately its sarcastic tone really deson't help. Working from home has plusses and minuses but they don't really get covered in this article although I do agree with this bit:
Many people seem to think that jobs that can be done at home aren't real jobs. Never mind that home-office dwellers are their own cafeteria staff, shipping-and-receiving clerks and janitors. They never get credit for cutting an employer's costs, or saving commuting time to do more work. Instead, managers believe that if they aren't there to witness someone working, it can't be happening. They envision homebound workers getting away with something, like lounging in their bathrobes and watching "General Hospital."
It's as if they believe that the people working under their noses don't waste a tremendous amount of time talking about last night's college basketball game, making bids on eBay, or reading only like-minded blogs while on company time. The misconceptions are yet another indication that vacuous symbols of productivity, rather than productivity itself, are all that really count.
As the article says one definite minus is the lack of respect you get from office-bound colleagues or mnagers who seem to think that working from home = skiving. This is especially true if your home is on the Côte d'Azur :) but it flat out isn't true, yes it is possible to goof off at home, but as a highly experienced procrastinator I can say it is just as easy to sit at a desk in an office and do no work whatsoever. Blogs and the Internet are the same everywhere and while it is true that no one (other than the spouse) can see you if you start cruising more dodgy bits of the information superhighway, the potential embarassement factor is only delayed because you still have to meet those deadline thingies or suffer the inconvenience of not being paid. Another minus, albeit one rectified by Skype, is the lack of chat time with fellow workers. It can, to be honest, be boring and lonely workign on your own and that means it can also be hard to summon up the enthusiasm to actually work.
On the other hand the plus is that there is a 0-minute commute to work. As someone who started his work-life with an hour plsu communte into London that was whittled down to 30 minutes in Tokyo, then 15 minutes in California and then about the same in France and a brief rise up to 30 again in Germany, I can say that I really appreciate the 0-minute commute. And of course on days when SNCF (or the NY Subways) are
en grève
, the 0 minute commute is utterly unaffected which is even better, although on the other hand if/when France Telecom cut off your DSL you enter a world of hurt that is made worse by the fact that there is no one to scream at.
Another plus in my opinion is the ability to avoid the mostly pointless games of office politics and office gossip (see note aboue about goofing off at work). A third plus is that it becomes possible to get builders to work for you reliably because you can be there to supervise them. This is a huge plus here in France where the quality of labour is "variable".
Permalink
22 December 2005

Blog Home : December 2005 : Permalink
Nice just like New York only Sunnier

So the NY Transit strike is still running or maybe its kind of over? Someone somewhere quoted by
Asymmetrical Info
suggested firing the lot of them and privatizing the system while they are about it. All I can say is could we have the same here please? I spent an excessive amount of time getting home recently thanks to the local SNCF scum being
en grève
again and therefore cancelling most Ventimiglia-Grasse services (looks like they decided to
return to work
(
google translation
) though just after I had spent hours in uncharming Ventimiglia). When you include the national strikes as well as the local ones I think
SNCF has had not a single month in 2005 where it operated a full service unaffected by industrial action
- if anyone in France can show me proof that I am incorrect I would welcome a correction.
It is interesting to compare the legal situation though. In France SNCF workers frequently get paid while they are on strike (or at least recive pay retrospectively) whereas in the US, strikes can be made illegal for certain workers.
Majikthise
links to a post by
Dave Sirota
that argues that laws banning strikes
undermine the entire concept of unions and workers' rights. Ask yourself a question: what is the one tool that ordinary, blue-collar workers have that can really help them assert economic power in a way that can minimally compete with the massive economic institutions (corporate/government) that run our society? The answer is ultimately through the threat of a strike – whether a strike happens or not. Without a union having the power to strike, they cannot threaten to strike and that means there is no real reason an employer should listen to any union requests, because the employer knows the union can't back up its requests with any consequences.
Despite my desire to fire the strikers I would tend to agree with that statement (although not much else written by Sirota). I believe that trades unions have generally outlived their usefulness in the west because most of the good they used to do has now been superceded by government laws or programs, but I see no point in banning them and I also believe that no company (or government) should have the right to ban trades unions from organizing or stopping its workers from withholding their labour.
However, although as I say you can I think persuasively argue that the US and UK are overly harsh on trades unions and strikes, it seems to me that is not in conflict with that statement to say that firing is a reasonable response to any actual strike. But note I do not say that all strikers should be fired, just that firing should be an allowable option. In France we see where the lack of consequences the other way hurts. French SNCF "workers" face an extremely limited downside to any insustrial action they take and therefore are willing to strike at the drop of a hat. The result is that firstly it is hard to tell when thay have genuine grievances (the "cry wolf" problem) and secondly it actually reduces the likelihood that management will offer a reasonable deal in the first place because they can assume that unless they capitulate utterly to the union requests there will be a strike so there is no point in trying to address any grievances.
The whole point about strikes are that they have a detrimental effect on the enterprises customers and hence on its future business thus a strike makes it clear to management that they need to fix things before all the customers go away. The reason why firing strikers should not be banned is that, in a normal enterprise, firing the strikers is not a cheap business as it will require a significant, possibly enterprise killing, amount of time and money to find and train replacements for the former strikers. This also leads on to why privatization is a good idea for the customers and workers too. Governments can afford costs like massive retraining or semi-permenant strikes driving away all the customers but private enterprises can't. It is worth noting that most strikes in France occur in the public sector, I suspect that is no coincidence...
Permalink
22 December 2005

Blog Home : December 2005 : Permalink
Dear Santa
I've been a good boy this year I pwomise. Plize can you send me one of
this
?
Lov & kisses
Fwancis
PS I'll help you deliver the pwesents in it...
http://driving.timesonline.co.uk/article/0,,12529-1890873,00.html
...
Make no mistake, 200mph is at the limit of what man can do right now. Which is why the new Bugatti Veyron is worthy of some industrial strength genuflection. Because it can do 252mph. And that's just mad — 252mph means that in straight and level flight this car is as near as makes no difference as fast as a Hawker Hurricane
You might point out at this juncture that the McLaren F1 could top 240mph, but at that speed it was pretty much out of control. And anyway it really isn't in the same league as the Bugatti. In a drag race you could let the McLaren get to 120mph before setting off in the Veyron. And you'd still get to 200mph first. The Bugatti is way, way faster than anything else the roads have seen.
Of course, at £810,000, it is also jolly expensive, but when you look at the history of its development you'll discover it's rather more than just a car . . .
It all started when Ferdinand Piëch, the swivel-eyed former boss of Volkswagen, bought Bugatti and had someone design a concept car. "This," he said, "is what the next Bugatti will look like." And then, without consulting anyone, he went on. "And it vill have an engine that develops 1000 horsepower and it vill be capable of 400kph."
His engineers were horrified. But they set to work anyway, mating two Audi V8s to create an 8 litre W16. Which was then garnished with four turbochargers. Needless to say, the end result produced about as much power as the earth's core, which is fine. But somehow the giant had to be cooled, which is why the Veyron has no engine cover and why it has 10 — count them — 10 radiators. Then things got tricky because the power had to be harnessed.
...
From behind the wheel of a Veyron, France is the size of a small coconut. I cannot tell you how fast I crossed it the other day. Because you simply wouldn't believe me. I also cannot tell you how good this car is. I just don't have the vocabulary. I just end up stammering and dribbling and talking wide-eyed nonsense. And everyone thinks I'm on drugs.
This car cannot be judged in the same way that we judge other cars. It meets drive-by noise and emission regulations and it can be driven by someone whose only qualification is an ability to reverse round corners and do an emergency stop. So technically it is a car. And yet it just isn't.
Other cars are small guesthouses on the front at Brighton and the Bugatti is the Burj Al Arab. It makes even the Enzo and the Porsche Carrera GT feel slow and pointless. It is a triumph for lunacy over common sense, a triumph for man over nature and a triumph for Volkswagen over absolutely every other car maker in the world.
VITAL STATISTICS
Model Bugatti Veyron 16.4
Engine 7993cc, 16 cylinders in a W
Power 1001bhp @ 6000rpm
Torque 922 lb ft @ 2200rpm
Transmission 7-speed DSG, manual and auto
Fuel 11.7mpg (combined)
CO2 574g/km
Acceleration 0-62mph: 2.5sec
Top speed 253mph
Price £810,345
Rating Five stars
Verdict Deserves 12 stars. Simply as good — and as fast — as it gets
Permalink
23 December 2005

Blog Home : December 2005 : Permalink
Friday Olive Tree Blogging
A photo to wish my readers complements of the season
Holly doesn't grow round here but there is a kind of thornbush that has red holly-like berries and which looks somewhat festive so here is an olive tree doing its best to be festive against the winter sky here on the Côte d'Azur...
As always click on the image to see it enlarged and see last
week's version here
Permalink
24 December 2005

Blog Home : December 2005 : Permalink
Islamic Links & Thoughts
Earlier this wek
Michael Totten
wrote something that I have also thought:
"I've had this theory for a while now," I said. "It looks like some, if not most, Middle East countries are going to have to live under an Islamic state for a while and get it out of their system."
This isn't a thought that is very hopeful in the short term but it makes a certain amount of long term sense. One of the more fundamental problems with democracies is that the average man in the street or souk is not trained in things like economics and that therefore he tends to hold on to the simplistic, easily grasped but wrong solutions to probems proposed by demagogues. As the middle east gradually moves towards the twentieth century in terms of democracy and human rights it's peoples will have to learn in the manner of the proverb about the burned hand that certain things are bad. The key thing that we in the west need to do is to ensure that elections recur in a fair manner after the religious bigots have won control. This is problematic but key. Bearing this thought in mind helps, I think, in the framing of the
debate
linked by
Wretchard
between Daniel Pipes and Reuel Marc Gerecht of the American Enterprise Institute
We in the west should not be any means look down at this inablity of middle eastern voters to learn by example because we have done it and continue to do it too. Witness, for example, the way that we let our elected leaders kowtow to "muslim sensibilities" and fail to stand up for those who chose to call Muslims out on their hypocrisy in ongoing controversy over the Jyllands Postern cartoons. Fortunately there has been significant blogospheric commentary includng recntly at
Gates of Vienna
and
Brussels Journal
. Also via
samizdata
I have found a link to
page that shows them
and, since that page is a) slow and b) leads to horrible popups/spyware, I have mirrored the cartoons from that page here in my own
Muhmmed cartoon page
. So in the spirit of Danish solidarity I shall finish by wishing all a "Glædelig jul og godt nytår!!!"
Permalink
26 December 2005

Blog Home : December 2005 : Permalink
One Year Ago
We were in Nara and just learning about the big earthquake and tsunami. We had spent the day visiting some local shrines and temples including the
Hasedera
and the
Yakushiji
.
Meanwhile one of
my acquaintainces
was in Thailand. She is back there this year and blogging about
what she sees
.
Of all the ways to put into perspective the estimated 200,000 deaths of that day I think that some 1000 year old Buddhist temples are a good way. Survival can be a random thing, why would (for example) the East Pagoda of the Yakushiji survive 1000 years when all the other buildings have burned down at least once?
Permalink
27 December 2005

Blog Home : December 2005 : Permalink
FUD and the MSM

The WaPo has
hit piece
on
Bill Roggio
which is, at first sight, an example of the usual "blogger falls foul of stuck up MSM hack" article that have become all too common over the last couple of years. But this one is a little different, IMO. In order to understand the rest of this post
his rebuttal
needs to be read because I think it shows clear evidence of what I'm talking about.
In my day job I do high tech product marketing and business development and one of the standard techniques in the business, one first developed by IBM, but honed to a fine art by large high tech companies in all sorts of niches, is what we call "spreading FUD". FUD is "fear uncertainty and doubt" and spreading FUD is what the large incumbent company does when it sees a threat on the radar screen from a start up. FUD tends not to focus on the "product" as the company, making unverifiable and frequently untrue, claims that the company is risky financially or possibly in violation of some patent or some other rumour. Good FUD will have a basis in truth and will smear that nugget of bad news as widely as possible in an attempt to imply guilt by association. Good FUD will probably involve damning with faint praise - "remarkable what they have managed to achieve on a shoestring budget but is it sustainable?" and other similar comments. Good FUD doesn't necessarily try to beat the competition, it just tries to minimise its importance, something like "well yes of course doing 5GigaOojams/sec is good but its no good doing that unless you can get the data in and out in managable chunks".
So is the WaPo FUD? Well do we see an example of unwarrented guilt by association? damn straight we do, the article elides Mr Roggio's embed with an entirely separate story where misdeeds are alleged:
Roggio's arrival in Iraq comes amid what military commanders and analysts say is an increasingly aggressive battle for control over information about the conflict. Scrutiny of what the Pentagon calls information operations heightened late last month, when news reports revealed that the U.S. military was paying Iraqi journalists and news organizations to publish favorable stories written by soldiers, sometimes without disclosing the military's role in producing them.
Not surprisingly Bill rebutts:
In an email to Mr. Finer expressing my displeasure with being labeled a military information operation, Mr. Finer suggested I read the entire article. I assured him I did. The title and subtitle are not meaningless to the context of the article; it is implied I was a tool of the military, when in fact the military had no influence whatsoever in what I said from Iraq.
Do we see damning with faint praise. Check
He raised more than $30,000 from his online readers to pay for airfare, technical equipment and body armor. A few weeks later, he was posting dispatches from a remote outpost in western Anbar province, a hotbed of Iraq's insurgency.
Makes it look like the shoestring budget doesn't it? like it's a one off? you see the unspoken subtext? "$30,000" was a bit of a struggle to raise so isn't it good that us "real journalists" have secure budgets to ensure we always have the feet on the street. And then there is this combination slur/faint praise
After military officials in Baghdad said Roggio could not be issued media credentials unless he was affiliated with an organization, the American Enterprise Institute, a conservative-leaning research organization in Washington, offered him an affiliation, according to an entry on Roggio's blog. He and two other bloggers launched a new Web site a month ago ( http://threatswatch.com ), where he has posted many stories about his time with the Marines. Most provide detailed accounts of patrols or other outings on which he accompanied U.S. forces.
Firstly the "couldn't get affiliated with a real media organization so he pluckily found a slightly disreputable 'conservative' cause to hide behind" bit then the stories are just "detailed accounts of patrols" as if to say there is no analysis or strategic overlook of what is going on. i.e. this is just hearsay and given the "conservative"="rabid Bush supporting" so called news organization of course it can be dismissed as propaganda too. This also gets into the third FUD category "good but you need more".
So yes on the evidence this is FUD. This is fascinating stuff because the production of FUD is a sign of an organization whose product is facing a competitive threat that it can't beat head to head. I would say that Bill and
Michael Yon
,
Michael Totten
and, for that matter the
Iraqi bloggers at Pajamas Media
, are indeed a threat to the MSM foreign reporters. The reason they are a threat is that they are providing a better quality story. They don't make the elementary mistakes that MSM journos do such as calling a
Bradley a tank
or failing to note such inconsistencies from their sources. One could go on, but the fact is that Bill & co, as well other
Citizen Journalist
efforts
are making it clear that journalism is not something that has, in the jargon, a moat or high barriers of entry. In fact thanks to the web it has about the lowest barrier of entry of any profession. All that is required is a story and an ability to write and the web then helps that story and writing ability, if either or both are attractive, to get wider coverage.
This all looks like a classic case of the stodgy incumbent being shaken up by nimbler new competitors who are benefitting from some disruptive innovation and as I noted at the beginning, FUD is the standard response of the incumbent to this attack. Another response, which we may also see here, is for the incumbent to attempt the divide and conquer routine on its competitors. In this case the labelling of Roggio as a "conservative" may well be an attempt to get left wing citizen journalists to pile on in the hopes of splitting the threat. Now this doesn't in any way mean that all newspapers are about to go the way of the dodo and be replaced by bloggers but is it a sign of a vulnerability and tied with other vulnberabilites such as craigslist and ebay attacking the classified markets it could be a sign that the print parts of the MSM are about to die. If we look at the
two year graphs
both the NY Times and Knight Ridder look like poor investments having lost 40% and 20% of their value respectively while the Dow has risen slightly and other indices have risen more and Pajamas Media raised a significant chunk of venture capital. Thus the market appears to be less than confident that the news print media can survive on-line competition.
Update: Welcome Instapundit and Gates of Vienna etc. visitors, please take your time to have a look around and especially consider taking a look at the "offensive" Danish cartoons and my FUD update
There is of course a lot of commentary about this and I'm not going to provide a linkfest because my readers have probably read most of them but I think the Daily Pundit has a post that makes complentary points to this one.
Permalink
28 December 2005

Blog Home : December 2005 : Permalink
Media / FUD follow up
A comment on the previous piece which is worth giving additional prominence to:
It's refreshing to see the MSM implode. Having started my professional career in the journalism field, I quickly left after clearly not relating to the "write this story in this perspective because the managing editor says the publisher says so" model. Early assignments shocked me at first -- being sent to interview the "man on the street" (a typical new reporter assignment) and get opinions on proposed ordinances that reflected a certain view (with one or two street people to be the uncredible opposition). One memorable assignment was a proposed city council sign ordinance change restricting the height of all commercial signs, which the Council Bluffs newspaper publisher strongly supported but the business community opposed. I found nothing but disinterested people - how could you expect the man on the street to give a damn about sign ordinances - but was expected to have "five for the ordinanace, one opposed" so the paper could prove the citizenry supported the publisher's position - I bribed college friends from Omaha with beer to get my quotes and finish the publisher's exercise in fraud.
Even after having left shortly after and proceeded into a successful IT executive career, I've always been puzzled at the tolerance for complete incompetence in the MSM. Reporters who've interviewed me consistently missed basic facts and their editors never considered any sort of verification.
When your software is mostly bugs, your software business fails. The MSM's product has been nothing but factually-flawed opinion pieces posing as news for at least two decades. Their demise is well overdue.
The bias of media is nothing new to those of us who work to produce content for the beast, but I submit that much of it is due to laziness rather than much else. The well known restatement of Occam's Razor that one should not attribute to malice what could be caused by incompetance/stupidity applies in spades here. The pressure of deadlines and editors means that it is easier to go with the flow than write some story that challenges long held assumptions by ones colleagues and bosses. Much the same explains why experts in practically every field consider most news articles written about their field to be chock full of laughable errors, the feeling that the story needs to filed ASAP in order to "beat the competition" means that time spent fact-checking is generally speaking considered a waste - after all the theory goes "no one will notice".
The problem for the MSM is that their revenue is effectively derived from advertising. Sure cable TV subscriptions and newspaper purchases bring in some revenue but the business model depends on solid amounts of advertising. Indeed it is noticeable that many newspapers vary dramatically in thickness from day to day because of the number and size of the advertisements carried and, since pages of adverts without any "news" means that the adverts will get ignored, when there is a lot of advertising there needs to be a corresponding rise in the number of length of the news items printed. This is, of course, not the way that the product is pitched to its readership and not something that the producers would like you to bear in mind. Unfortunately the fact that the news, as straight news, is not considered a salable product has distorted the market according to the laws of unintended consequences and means that the prime producers of "news" have no great incentive to produce accurate news and even less incentive to worry about institutional bias.
Amusingly
the Inquirer
links to another exmple of MSM FUD yesterday from the
Sydney Moaning Herald
which claims that the US military is "cracking down on bloggers".
ANYONE wanting to hear daily insights into what it is like to be in a convoy hit by an explosion or ordered to pick up the body parts of comrades dismembered by a suicide bomber does not have to be there in person any more.
Instead they just need to log on to the internet from the safety of their home or office.
In a development that is worrying US military commanders in Iraq, a growing number of US soldiers - 200 at the last count - have set up their own blogs, or internet diaries, and are updating them from the battlefield.
The phenomenon, helped by internet cafes at almost all US camps to permit soldiers regular contact with home, has for the first time allowed personal reports of the reality of combat to be read as they happen.
This is a curious claim and one which is not really backed up with any evidence. It is true, and obvious, that OPSEC and privacy concerns do affect military blogs and that therefore sometimes some milbloggers will overstep the line, but this article is more like wishful thinking than fact. It is clear from the fact that a
google search gives thousands of hits
and that there is both a
http://www.milblog.org/
and a
http://www.milblogging.com/
that milblogs are a growing category, something that would not be the case if the military was really opposed to their existence. Unlike the MSM the (US) military seems to think that it is better to have the unvarnished truth out there from the boots on the ground than worry about its precise content except in the limited case where it affects security or privacy. Indeed if you read the "conservative"
Weekly Standard earlier this month
you would see much evidence that the rise of the milblogs is directly attributable to the lack of good MSM coverage on military affairs although that article does have a prescient warning of a threat that I suspect the SMH article is an example of:
Second, some mid-level Pentagon type will decide that troops and officers speaking their mind is a threat to the tradition of a military detached from politics. Here's hoping Secretary Rumsfeld squashes that with a pre-emptive snow-flake that notes this development is critical to the public's understanding of the sacrifices and contribution of America's military.
I can well believe that some staff puke, powerpoint warrior or puzzle palace inhabitant will feel that their cozy position is threatened by the existence of milblogs. Certainly I can well believe that the people who leak juicy stories to Washinton journalists, and the journalists themselves, will feel threatened because Milblogs seem likely to
break said juicy stories earlier
provide alternative spin on same
be perceived as more credible by the public

One suspects that they are (for once in their lives) correct. Milblogs are indeed a threat to their cozy position: after all would you rather trust the word of a soldier out in the thick of it or some anonymous analyst half a world away?
Permalink
28 December 2005

Blog Home : December 2005 : Permalink
Good MSM
I have tended to be less dismissive than people like
Dymphna
at the
Gates of Vienna
of the MSM because I see examples of good coverage. It is this that gives me hope that the MSM will manage to come to terms with the new media and the Internet. Here are three examples of good stuff I have read in the last 24 hours or so
News Miner
originates. More to the point she makes very clear that she is willing to set her preconceptions aside and learn and, as a result, so do we her readers. If every newspaper in the US which hailed from an area which has a signifcant slice of personnel in the "sandbox" found a cub journalist and embedded him or her with the "local" regiment/brigade/division then I bet that
their circulations would increase (or at least not decrease)

we'd have a far better informed general public
From the statements by Bill Roggio and others, not to mention official statements by the US Military's public affairs folks, I think such an embed program would be welcomed with open arms. So why is it that the only papers who seem to have "sandbox" presence are the major metro dailies a.k.a. the liberal apeasement minded MSM?
(Hat Tip re the News Miner to
MurdocOnline
)
UpdateOne of my favourite quotes seems remarkable appropriate here:
"I hate newspapermen. They come into camp and pick up their camp rumors and print them as facts. I regard them as spies, which, in truth, they are. If I killed them all this evening they would be reporting news from Hell before breakfast."
General William Tecumseh Sherman
Permalink
28 December 2005

Blog Home : December 2005 : Permalink
Pæans of Praise for Baen
It is practically a truism that readers prefer paper to electrons when reading books. At least that is the excuse trotted out in idiotic pieces of research
such as this one
which wonder about the future of e-books and e-publishing and starts:
Are e-books anything more than an electronic version of the traditional hard copy book? E-book purchasers are principally higher education institutions and business/reference/research institutions and libraries. Individuals' access to e-books is conducted through these institutions for learning, research and training purposes. More training and learning in higher education are conducted on a so-called distant learning basis. This is stirring the development of e-books. In the UK, government pressures for efficiency, increasing numbers in higher education, combined with so-called learning access, are contributing to the pressure for these developments. At the same time there is, understandably, no demand for e-books for leisure reading purposes and this seems likely to continue. Who wants to read a novel or biography glued to a screen? The concept is appalling.
The author seems unable to use google correctly; a google for "
ebook fiction
" turns up some 4 million pages and the first page is full of links to sites where fiction can be downloaded. The business model is somewhat confused but publishers such as Baen appear to make good money out of electronic fiction and there is considerable demand for it. Now I suspect the problem the author has is that sales of DRM-crippled ebooks are miniscule and that companies attempting to put DRM on books aren't making any money and hence by default the assumption is that all ebook sales are miniscule.
Of course there is another minor issue - that is the less than robust book market over all, particularly with reference to
fiction
and
paperbacks
- but the reaction of the publishers to their loss of sales is telling:
attack the people who could help
. It is, I think, a sign of depseration that rather than embrace something that could lead to increased sales of the backlist publishers would prefer to try and charge for access by potential customers.
There is one publisher who is bucking the trend, and, as far as I can tell, reaping the profits from so doing.
Baen
does not publish its numbers since it is a private company but given that it is continuing with and explanding its various electronic publication programs it looks like they are a success. Baen is not a major publisher, since it almost exlcusively publishes Fantasy and Science Fiction and is not even the biggest F&SF publisher, but it is certainly disproportionately influential because it works to build a loyal reader base through internet activities such as its
Baen's Bar web forum
.
However Baen's Bar is just the tip of the Baen internet presence. It offers all its recently published books in
electronic format
without any DRM
and has a selection of older titles, typically the first one or two of a series, available for
free download
. From what has been divulged Baen's webscription service where it produces three new books and three older ones in a monthly bundle has a regular subscription base of some 2000 readers each month. This may not sound like much but given that most Baen books get put into webscription twice it means that each Baen book gets around 4000 internet sales. Given that hardback print runs are frequently of the order of 10,000 copies and that 50% sell through rates (i.e. 50% of books printed are sold) are far from uncommon this means that web sales of Baen books are close to the number of hardback copies sold.
To put in a way that authors like, thanks to its eBooks Baen sells between 50% and 100% more than the basic hardcover would on its own. Given that the aforementioned dead paperback market means that books are less likely to be reprinted in paperback or, if they are, that the paperback sales are not much larger than the hardback ones, the 4000 webscription sales makes a big difference in the royalties the author receives, especially for the midlist authors who are the critical rquirement for a diverse fiction market. Eric Flint, who has been a prime driver of the free library, wrote a
fascinating article in 2002
showing how the free library and Baen's electronic publishing had apparently increased sales of his paper books and how it had given both him and fellow Baen author David Drake significant cash:
I measure "successful," by the way, using the only criterion that means much to me as an author: Webscriptions, unlike all other electronic outlets I know of, pays me royalties in substantial amounts. As of now, I've received about $2,140 in electronic royalties from Baen Books for the year 2000. (The last period reported.)
That sum is of course much smaller than my paper edition royalties, but it can hardly be called "peanuts." Every other electronic outlet I know of, in contrast, pays royalties-if at all-in two figures. My friend Dave Drake has given me permission to let the public know that his best-earning book published by anyone other than Baen, in one reporting period, earned him $36,000 in royalties for the paper edition-and $28 for the electronic edition. And that's about typical for even a successful book issued electronically.
Baen has published some 360 individual ebook titles and if we assume a somewhat pessimistic 3000 copies sold each that works out at around 1 million total ebooks. In some ways that doesn't sound like a lot but on the other hand it is 1 million more than JK Rowling has sold since she (and/or her publisher) has refused to sell ebooks. More to the point even if my numbers are off by a bit - say total sales are half my estimate at 500,000 - the money made is still significant. 500,000 books sold at mimimum of $2 each works out at $1million and I reckon that this sum is a pessimistic one. Given that the hardware costs of Baen's epublishing empire are trivial (say $50k-$100k including telecom costs total) and that the other costs of making the electronic copy from the copy sent to the printers is also negligable this means that Baen, his authors and his epublishing minion got to share a pot of at least $1 million over the last 5 years or $200,000 per year.
Baen is clearly not suffering from its internet experiments since it is following up its success with an electronic F&SF magazine -
Baen's Universe
- in attempt to grow the market where others seem to prefer to cut costs and shrink. As Eric says in his launch announcement at Baen's Bar (
full text here
):
In essence, as a business model, our strategy is to use the free entry and accessibility of the internet to substitute for the ready availability of paper editions of SF magazines in times past. This will be a big challenge, of course, because the electronic fiction market is still small. But, by combining a very aggressive promotional campaign with Baen's longstanding policies with regard to electronic publishing – which you can summarize as WE SELL CHEAP AND UNENCRYPTED STUFF, AND THAZZIT – we think we've got a good shot at pulling it off.
Now the interesting thing here is that despite paying top rates of US$0.25/word or so because of electronic delivery the magazine is liable to be profitable at relatively low subscription rates (although of course we'd all like to see it grow). By my sums a circulation of around 15,000/issue should bring in between $75,000 and $90,000 (the variance is because some people will buy discounted subscriptions of 6 issues for $30 instead of paying the full $6/issue). Assuming that $15,000 of that sum is required for the payment of the various minions that do the editing, web set up etc. we are left with somewhere between $60,000 and $75,000 as payment for content and possible profit. Now short stories are typically around 15,000 words long so at $0.25/word that means each author will pocket $3750. If there are 16 stories per issue then 16*$3750 = $60,000 so we have break even if we have 15,000 subsription readers. Any more readers and any who pay full whack instead of the subscription discount turn up in the profit column (although it should be noted that Baen intends to pay authors royalties as well). 15,000 readers is not in my opinion a stretch goal.
Let's have a look at the addressable market: If we limit ourselves to the native English speaking and internet connected world our addressable market is between 300 and 400 million (less the illiterate non internet connected etc). If we round down to 300 million, 15,000/300 million is some trivial percentage (0.005%) so whether the actual number of English literate internet connected people is 100 million or 350 million is effectively irrelevant. We can even assume that only one person in 1000 of our addressable market is interested in F&SF (so 300 million drops to 300,000) and still have plenty of coverage (115,000/300,000 = 5% or 1 in 20). If there are only 300,000 internet connected F&SF fans then I would be very very surprised but assuming that is the case then break even merely requires that one in 20 of this market decides to buy.
However the attractiveness of the offer to its customer base could well drive those numbers up. Because the internet allows such a light business model the readers get what can only be considered a bargain. $6 will buy them something like 240,000 words of F&SF. To put this in perspective the average novel these days is about half that count - or 120,000 words - so for $6 the purchaser is paying the price of one paperback novel to buy some 16 short stories which combine to be the equivalent in length of two paperback novels.
So all in all this is a Win-Win-Win play the only losers are those who depend on paper to make their money all that needs to happen is that the word is got out.
Update Wow two Instalanches in two days - either I'm suddenly interesting or there is no other news! anyway be sure to buy Baen's Universe

Corrections My numbers are slightly off - according to a Barfly commentator the magazine costs $30,000 to produce (including author payments - confirmed see new post) and the average number of monthly webscriptions is 1500 not 2000. Minor adjustments of some sums may be required but given the large number of SWAGs in the calculations I don't think the basic conclusions are altered.
Updates 2 &amp 3 Also see this newer post and this one for Universe figures direct from the Bear's Mouth Permalink

29 December 2005

Blog Home : December 2005 : Permalink
eARCs and other tricks
As a follow up from yesterday's Pæans of Praise
essay
I thought I might write about some of Jim Baen's other devious tricks to make his readers pay more for the same old electrons.
The question of how to price intellectual property has been around since the days of the printing press if not before. The problem, in economic terms is that intellectual creations, particularly those of works of fiction, have a significant fixed cost up front in terms of authorial advance, proof-reading typsetting and printing costs and a trivial per unit cost. This is even more true inf the intellectual creation is to bedistributed electronically because most of the per unit costs of distributing traditional media are taken up by the distribution process for the physical copy. The difference in the cost of producing and delivering one eBook versus one million is perhaps a few hundred dollars of bandwidth charges but yet the two have the same fixed cost base. Thus the pricing decision is based on the classic dilemma of price elasticity and balancning the number of purchasers willing to pay a high price compared to the (presumably) larger number willing to pay a lower price and arriving at the optimum solution
In traditional book publishing the publishers attempt to capture both the high payers and the lower payers by producing hardback and paperback versions with the hardback ones being perceived to be better and being released earlier so that there are clear advantages to buying the more expensve version, despite the fact that the raw content is identical. This solution still works for high volume books (Harry Potter etc) but due to the essential death of the paperback market is not so good for midlist authors who basically get only one chance - and rarely have much choice about whether that chance should be in hardback or paperback. Up to a point there are games that can be played within each market - with better selling books perhaps being sold for a slight premium over those that sell less well.
For electronic publishing the problem of producing a premium product for those that are willing to pay more is tricky. Electrons are the same anywhere and, to be honest, the until we get a hugely improved eBook reader the vast majority of people are going to be unwilling to pay even paperback pricing for an eBook because the reading experience is generally speaking worse. However given that even when an eBook is published at the same time as a regular version there are costs involved in the eBook creation that do not apply to the paper version such as licensing a DRM and/or proprietary display format and converting the text to that format it seems that many publishers are unwilling to price the eBooks below that of the paperback price. Perhaps worse because they are paranoid about piracy they make the customers of their eBooks jump through all sorts of hoops to prove that they have the right to read the book. If you wanted an example of how not to do customer service this would rank right up there with rootkits in the list of possible case studies.
Of course there is the solitary glowing exception of Baen. Jim Baen's eBooks are produced in non-proprietary non-DRM formats which make reading them easy. At its simplest all that is required is a web browser or a word processor but various formats for PDAs and eBook readers are also supported so long as there is no demand for royalty payments. The result is that Baen's books are priced between $4 and $6 (US) with, as a rule, $4 being the price for older ones, $5 being newer ones and $6 being omnibus volumes that are generally preprints and which contain two or three books. There is also the possibility, as I noted yesterday, to get a monthly package of around 6 books (three new + three old) for $15 and of course in the grand tradition of the crack dealer your first book is frequently free courtesy of the
free library
, the various
free CDs
, initially distributed with hardcovers, or a gift webscription from a friend.
This business model seems to work well as I noted yesterday with some 1500 monthly addicts plus a number of other more occasional ones. The low price addresses the "value for money" problem that other eBook efforts fail at and, as a result, anecdotal evidence suggests that piracy is limited with the same people who freely hack other eBooks or distributed poorly OCRed versions of Harry Potter deliberately not distributing Baen titles (URLs to back up this assertion are not readily available for what I trust are obvious reasons). However what this does not address is the market of suckers who are willing to pay more for their electronic book fixes. Well Jim Baen is a publisher, and while he is undoubtedly a fine gentleman, as with all other publishers he is not happy with the concept of leaving disposable income in his customers pockets if they are willing to give it to him, and he has come up with a couple of ways to extract premium sums from those willing to pay.
The first premium sum comes from something called an
eARC
. ARCs (Advance Reader Copies) are the few dozen books that the publisher prints before official publication and hands out to proof-readers reviewers and the like and they typically are much prized by fans in the same way that rare postage stamps are prized by philatelists, thus there is a strong secondary market on places like eBay for them. However ARCs, by virtue of their prepublication availability, also appeal to the impatient and this is the market segment addressed by the eARC, which is a preprodcution electronic copy. eARCs are also a way to get the puchasers of paperbacks (or really impatient hardback readers) to consider paying a little bit more for the chance to read the book now as opposed to sometime later. eARCs retail for $15 when initially released and this sum gradually decreases until the
book is published
.
There is a question about whether this trick results in additional money being generated - it is entirely possible that regular webscription subscribers buy one eARC for a particular webscription month instead of buying the whole thing - but I suspect that on the whole what happens is that many people end up doing what I do which is buy the eARC and the two other new books that month for a total of $25 instead of $15. There are (obviously) no hard statistics for sales here because it is a comparitively new venture and anyway Baen is a private company, but given that there are now 13 volumes in the program and a number of them having appeared very recently it seems reasonable to assume that this trick is indeed generating additional cash.
The second trick - as noted at
Island Passage
- has to do with the Baen's Universe eMagazine. In addition to the subscription bundle and the one off price they have come up with a membership club with a variety of goodies whose overall cost is rather less than the amount paid but with the interesting wrinkle that you get the right to be
Tuckerized
, that is show up as character in a story published in the magazine. This is the sort of incentive that is just bound to work amongst the dedicated fans and is also the sort of thing that makes for cool presents to dedicated fans by their nearest and dearest. There are different levels of Tuckerization offered (the equivalent of being a movie extra, minor bit player etc etc) so the money capture rate is nicely optimized at what ever the sheep can afford to pay. Finally of course Tuckerization is the ultimate no-cost product, it is literally priceless because there is no way to put a price tag on it except through demand and the prices that it is being sold for as part of the Universe Club are far lower than the prices that such rights tend to go for at SF conventions and the like when they are auctioned for charity. In other words what we have is a cunning method of mass producing something that has hitherto been the domain of the truly dedicated and comparatively wealthy but which has no production costs what so ever. If you thought the luxury goods and/or perfume industry was a racket in the way that it sells coloured alcohol that costs tens of dollars for thousands of dollars then you ain't seen nothing.
Permalink
29 December 2005

Blog Home : December 2005 : Permalink
Better Baen Universe Numbers
All my numbers are about 2-3 times the numbers that the business plan is based on. The sums still work but the total pie is rather less than I thought which also means that the break even number of subscribers is also rather smaller. In other words the 15,000 readers that I suggested was basic break even is actually more than twice the number the business plan anticipates and will make Jim, Eric and co indecently rich.
Here direct from Eric Flint the red bear editor of the eMagazine are his numbers:
The magazine's costs are variable, because most of the operating expenses other than paying for stories -- which is the single most expensive item in the budget -- are set at a percentage of gross income. For instance, Paula and I will split a 20% editors' commission, the exact amount of which will be determined by gross income. In a similar manner, we're setting aside a percentage for Baen -- that's partly repaying of initial costs and (as time goes on and that gets paid back) a profit margin, a percentage for art work, etc.
So the figure of $32,000 I gave people was predicated on a number of assumptions which, in the real world, will obviously vary. The main ones are:
1) It presumes a certain level of sales: 6000 average per issue.
2) It presumes a certain ratio of subscriptions to single copy sales: specifically, 2 to 1. That's the ratio we've averaged for the [Grantville] Gazette, and since we had no other comparable figure we transferred it over as a working hypothesis.
3) It does not include any extra income raised from Universe Club memberships. At least in these early days, however, that has proven to be very significant. We've actually raised more money from Club membership sales than simple subscriptions. That will change, of course, as we get nearer to the publication date. Still, it's a variable factor that works in our favor since I never included it in the original assumptions the budget is based on.
4) It also doesn't include any income derived from sales of individual stories. I didn't include those because this is really terra incognita and there was no way to make any estimate that wouldn't have been pure guesswork. Still, since no sales are assumed, any sales will help.
Assuming an average budget per issue of $32,000, by the way, the cost of the stories will average about 5/8 (62.5%) of the total expense.
Eric
My (minor) emphasis and add of a relevant link. Anyway from this we get the following analysis of costs etc. per issue assuming the worst case break even subs
Income
| Item | Number | Income |
| --- | --- | --- |
| 6 issue subscriptions of $30 = $5/issue | 4000 | $20,000 |
| single issue purchases at $6 | 2000 | $12,000 |
| Total Income | | $32,000 |
Expenses
(percentages and totals based on $32000 total income)
| Item | %age | Expense |
| --- | --- | --- |
| Payment to authors | 62.5% | $20,000 |
| Payment to editors | 20% | $6,400 |
| Remainder (Baen repayment, profit and illstration cost) | 17.5% | $5,600 |
One thing that is clear from this is that my estimate of total royalty rates is off - badly. Instead of $60,000 it is $20,000. I think that is because closer examination of the
submission guidelines
indicates that I fell for the classic "rates of up to $0.25/word". In fact doing the sums it looks like overall rates for most authors are going to be considerably less than that with total payments per author more like $1000-$2000 than the $3500+ I predicted and, on that note, it is also worth noting that the reader bargain is rather less than I thought since the average magazine will have a similar amount of words to a standard paperback, not double as I claimed. However what I also did not mention are the added incentives for authors that mean that the initial $1000-$2000 check is not the only souce or money. From the subs page:
In addition, we will pay royalties. The royalties will be 20% of the gross income of an issue of Universe, if the stories and articles in that issue earn out, divided among the authors in that issue. In the event Baen Books decides to reissue the magazine later in paper format, we will also pay book royalty rates.
This is not a trivial sum. If Baen's universe does get the 15,000 subscribers I figured was fairly easy then the amount of income (ignoring club memberships and going on the same 2:1 ratio) is 10,000x$5 + 5,000x$6 = $80,000. Royalties are paid at a rate of 20% of the amount above the break even which I think means that authors get 20% of the $48,000 excess beyond the $32,000 break even. This is $9,600 and will jump up every author by some $600-$800 depending on how many stories there are in the magazine and it totally ignores the other sources of royalty such as the possibility to purchase individual stories.
Now obviously Baen will not be paying enough (yet) to support a stable of full time short story writers. If a writer somehow got published in all 6 issues of a year (which wouldn't happen) he would be getting between $9000 and $15000 on the readership numbers of 6000-15000 and the length of his stories. But if Baen inspires a couple of other electronic magazines such as Orson Scott Card's
Intergalactic Medicine Show
and the rates do rise from $2000/story to $5000/story then the addition of short story income is likely to make borderline novelists (who get advances of around $10,000 per novel) able to write full time instead of holding down a job they probably hate.
By the way to put the numbers in perspective. My original Baen analysis article has had (after about 24 hours) almost 4000 hits primarily because of
Instapundit
. If every one of those readers (this means
YOU
) forked out the dosh for a 1 year subscription the magazine would have already sold enough to be practically assured of survival because those 4000 readers would imply another 2000 casual one issue readers (and all that ignores the previous word of mouth success about selling those club memberships that one of the minions reports on
his livejournal
). If every Instapundit reader per day took out a sub (100,000 on average) then each author would be pocketing around $10,000 per short story. To put the numbers in perspective in a different way, the authors guild study of
midlist authors
in 2000, which is not an F&SF only study, states that midlist author income has apparently stagnated at $5,000-$10,000/year for the last two decades so even a low level of success from the eMagazine would make a dramatic difference to author incomes.
Finally a
comment
on the
previous post
will no doubt tickle pinko socialist sypathizers such as Eric:
What I find fascinating is the democratization of what was once the privilege of aristocracy: to patronize the artist and so have your mug (or, in this case, name) immortalized.
That Jim Baen has arrived at a way to cash in on this tickles me to no end.
Permalink
30 December 2005

Blog Home : December 2005 : Permalink
Friday Olive Tree Blogging
The last one of the year. Sorry it is a tad late, actually had to do some work today and said work was greatly impeded by the unreliability of Mr Gates' software.
Anyway this is just the usual Olives'n'Azur which sums up my reason for living in this country. Have a very Merry New Year and don't get any drunker than I do.
As always click on the image to see it enlarged and see last
week's version here
Permalink
---
I despise
l'Escroc
and
Vile Pin