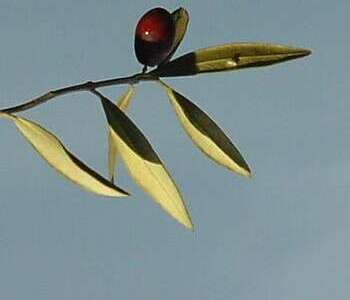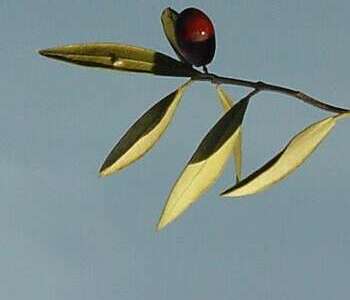 L'Ombre de l'Olivier
The Shadow of the Olive Tree
being the maunderings of an Englishman on the Côte d'Azur
01 April 2005

Blog Home : April 2005 : Permalink
Friday Olive Tree Blogging
Two photos today because it seems like a good idea. Firstly a rare photo of early olive tree flowers taken this morning at sunrise. These flowers only flower at dawn and so you have to get up early - even with summer time - to catch the picture. They are known in French as the "Poissons Davril" because at a certain angle they look like a school of fish .
Secondly a beautiful old olive tree that I saw last Sunday - Easter Day - near Le Broc.
There are other Le Broc area photos posted on my
fotolog
earlier this week. As always click on the images to see them enlarged and here is
last week's image
.
Update:
In case you hadn't twigged the first image is not of an olive tree at all - it is a cherry tree misnamed due to it being April Fools day.
---
I despise
l'Escroc
and
Vile Pin